DIY a tea cup pin cushion for Mother's Day
Mother's Day is always a bittersweet holiday for me – – my mom is no longer around, but of course with me every day in my heart. She also was one of the biggest inspirations to open Pins & Needles. She was incredibly creative and taught me how to sew and do all the other crafts I have been so passionate about all my life!
I got to thinking about a special DIY Mother's Day Gift idea I wanted to put together with her in mind…she collected pretty vintage tea cups – it is a pretty big collection that I have filling up shelves in my closet.
I took one of my favorite ones and made a pin cushion out of it – it is such a simple project and now I have a token to remind me of her sitting on my desk at the shop and of course, it is always handy to have a pin cushion around at P&N as we are constantly mixing work and stitching.
Related: DIY Father's Day gifts
So mom – I am sending you lots of HUGS & KISSES this Mother's Day and every day in between. Thank you for all your creative inspiration and support to make Pins & Needles what it is today!
Here are the simple steps on how to make one…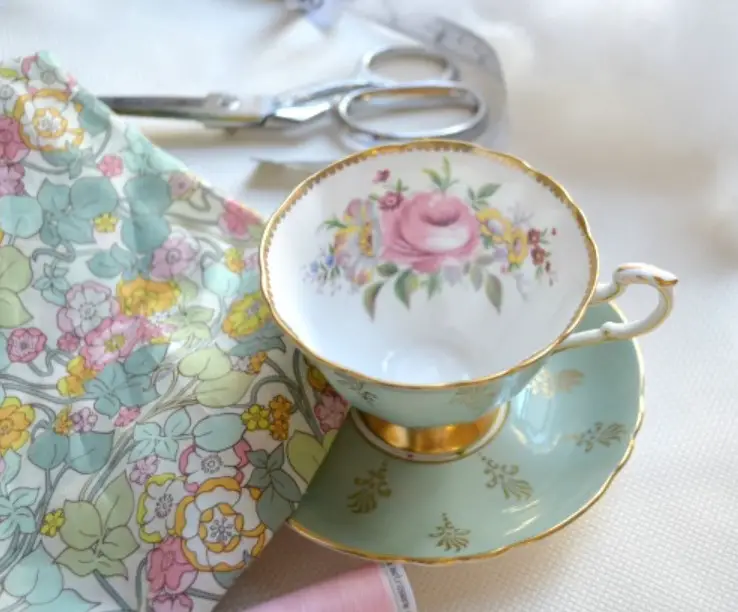 MATERIALS:
1 Vintage Tea Cup (you could also use a new tea cup that you like)
A handful of stuffing
Fabrics Scrap
1 piece of Card Stock to make a pattern – I like to use an old file folder
Pencil or Marker
Fabric Marking Pen
Packing Tape (or any tape that is pretty strong)
Scissor
Hand Sewing Needle and Thread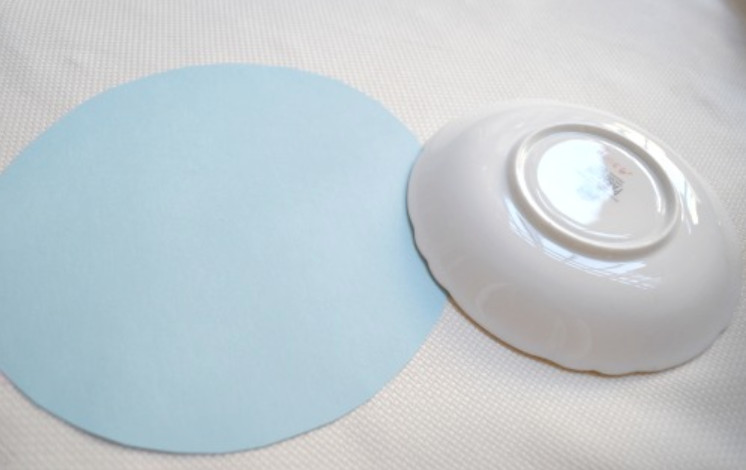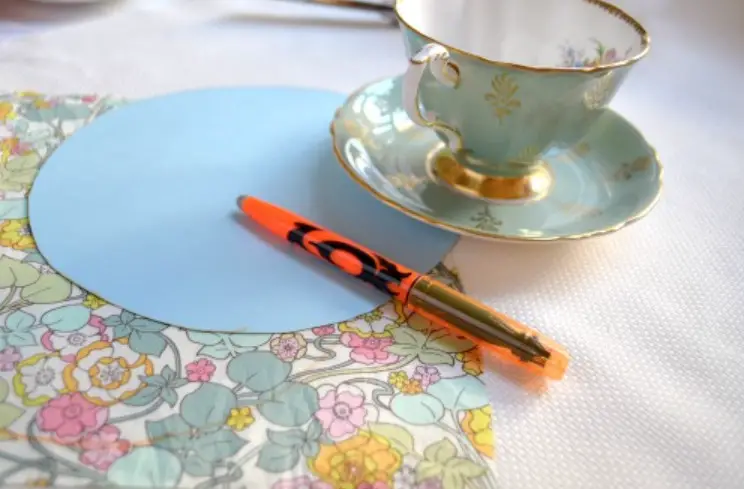 Step 1:
Trace the saucer of your tea cup set on a piece of card stock or I like to use an old file folder. Add approximately 1 – 1.5″ around the diameter of the circle. Cut out the pattern. Pin and trace onto your fabric scrap and then cut out.
Related: What is Batting?
Step 2:
Along the edge of the circle stitch around about a 1/4″ in – this should be a large running stitch so that you are gathering the circle together – leave about an 1″ – 1.5″ gap.
Step 3:
Fill with stuffing where you left the opening – stuff it so that is a pretty tight ball. When you feel you have enough stuffing continue to stitch it closed pulling tightly. Finish with a knot or two so that the stuffing is secured inside.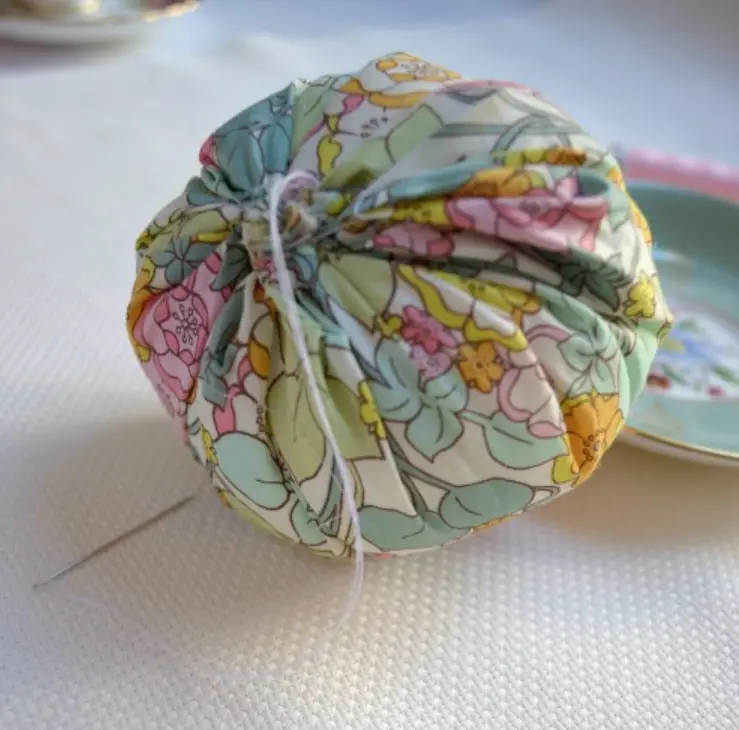 Step 4:
Put a few pieces of packaging tape along the bottom and sides of the tea cup. You can also use glue if you are ok with not re-using the cup. Place your ball inside securing it to the tape/glue – make sure to push it down so that you just have a mini dome about 1″ high sticking out beyond the edge of the tea cup. Also, stick a bit of tape or glue to the bottom of the tea cup and secure it to the saucer.
Add some pins and you are finished!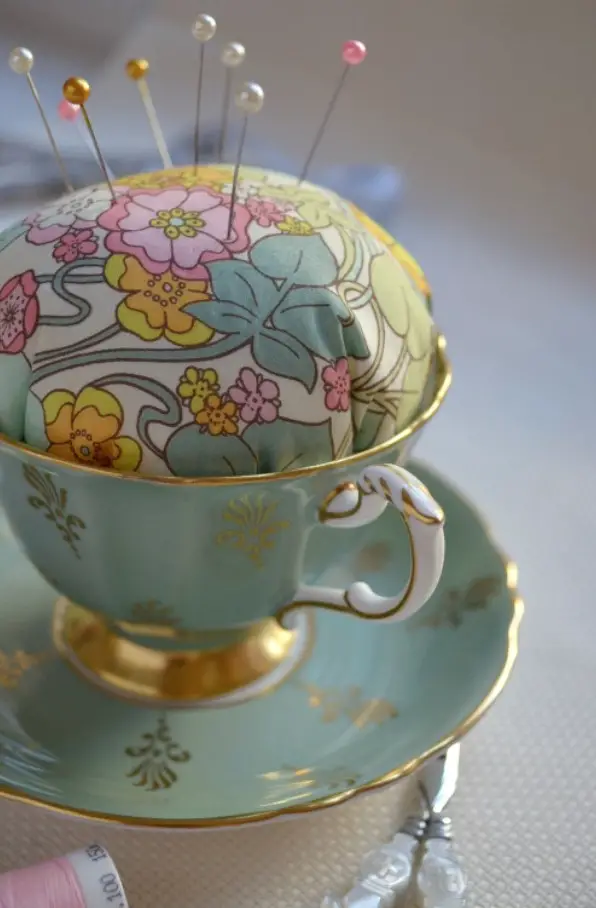 Not only are these great Mother's Day gifts, they are also perfect for the stitcher or crafter in your life or as a sweet addition to your own sewing kit.
What is your favorite Mother's Day DIY? Share your creations on our Facebook.
Happy Mother's Day!