How to Find a Sewing Machine Repair Shop near me?
No device can last forever; therefore, if you get a modern sewing machine, eventually it also breaks down and needs maintenance.
Many people want to check out videos, tips, and repair guides on social networking sites. Yet, only some people have enough time and patience to solve those problems well. So, repair shops are the helpful solution at this time.
How to find a sewing machine repair shop near me? I will provide you with how to find the nearest sewing machine repair shop where you find the ideal help.
Keep reading to get valuable information in this post!
How To Find A Sewing Machine Repair Shop Near Me?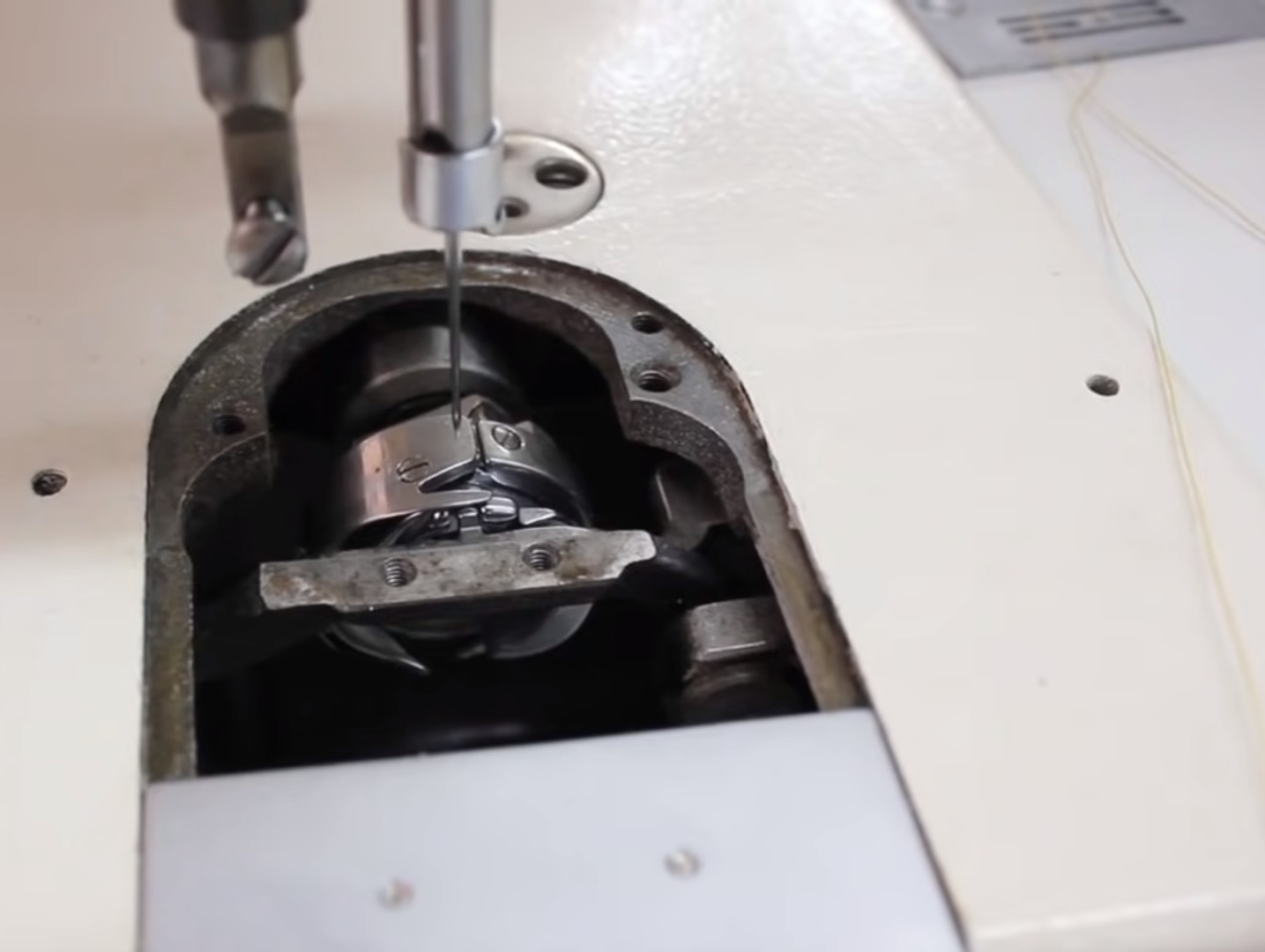 Internet development allows users to access many helpful information sources. 
The fastest way to find a sewing machine shop near you is to use Google. Yet, you should filter to pick out the best repair shops in your area.
Before diving into the most valuable tips, let's look at repair shops near you and some related costs.
Repair Shops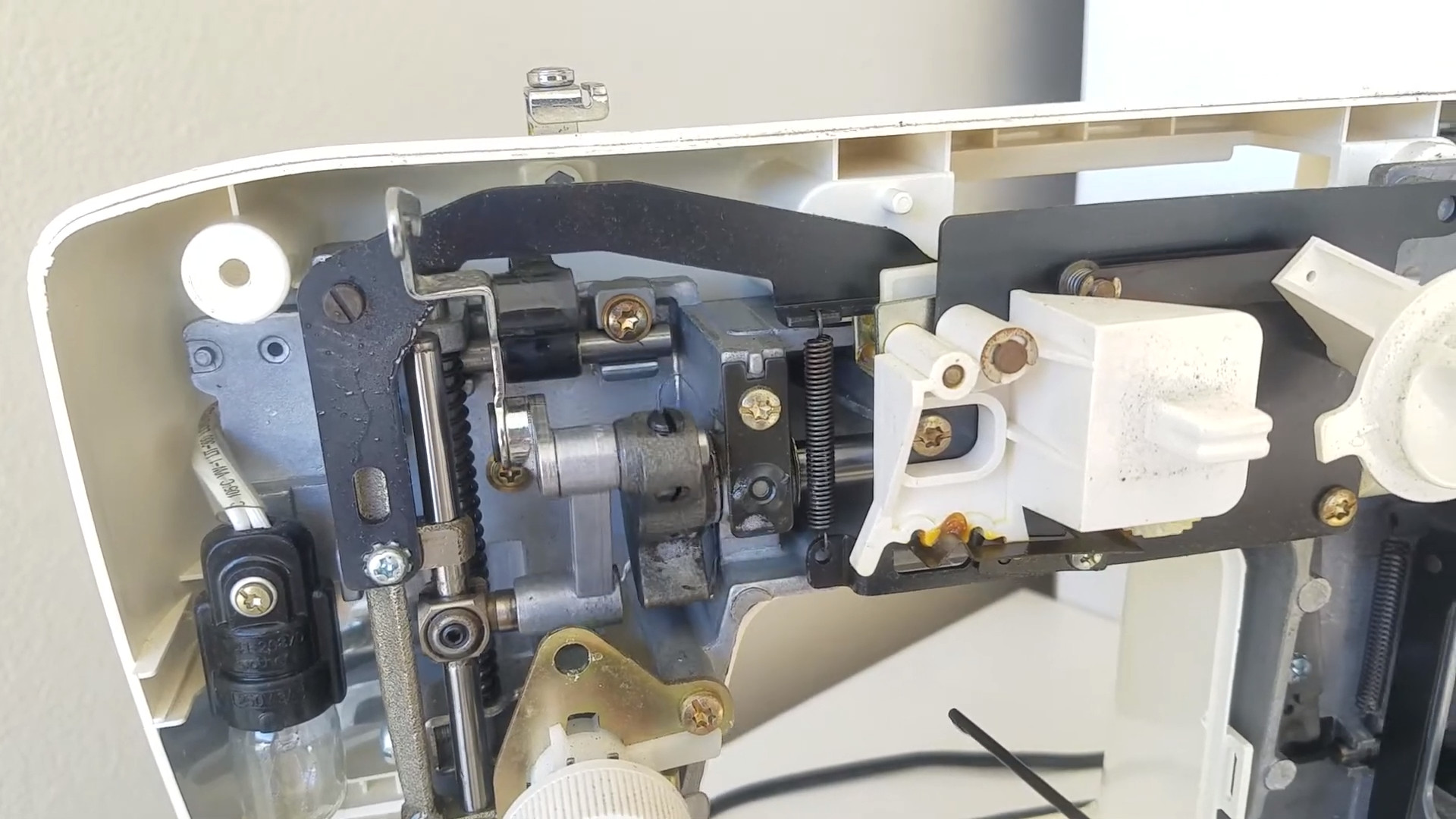 You will come across the most professional technicians at repair shops who understand how to repair parts and motors in every sewing machine.
These shops can solve and fix fundamental problems like the needle not moving or replacing the belt. But some specialize only in a particular brand of sewing machine, for example, Singer or Bernina.
In other words, you will not get the expected results if you bring a Kenmore brand sewing machine to Singer and vice versa.
Nearly every store these days includes an overview website. It will provide vital information to help you understand the models this facility can handle.
On the other hand, different manufacturers' machines often come with brand-specific designs, materials, and assemblies.
So, you need to consider this factor before booking a repair appointment. Make sure the repair shops you choose will fit your model.
The range of these repair shops is extensive. Some are significant dealers offering various machine repair services, while others are small-town shops that only accept the most popular models. It also means you have endless opportunities and options to solve your sewing machine repair problems.
Yet, check the warranty service from the manufacturer if you bought a brand-new version from a dealer. Some new machines may come with free maintenance at the dealer, which is ideal for your machine's health.
Related: Singer sewing machine hand wheel jammed
Repair Shop Near You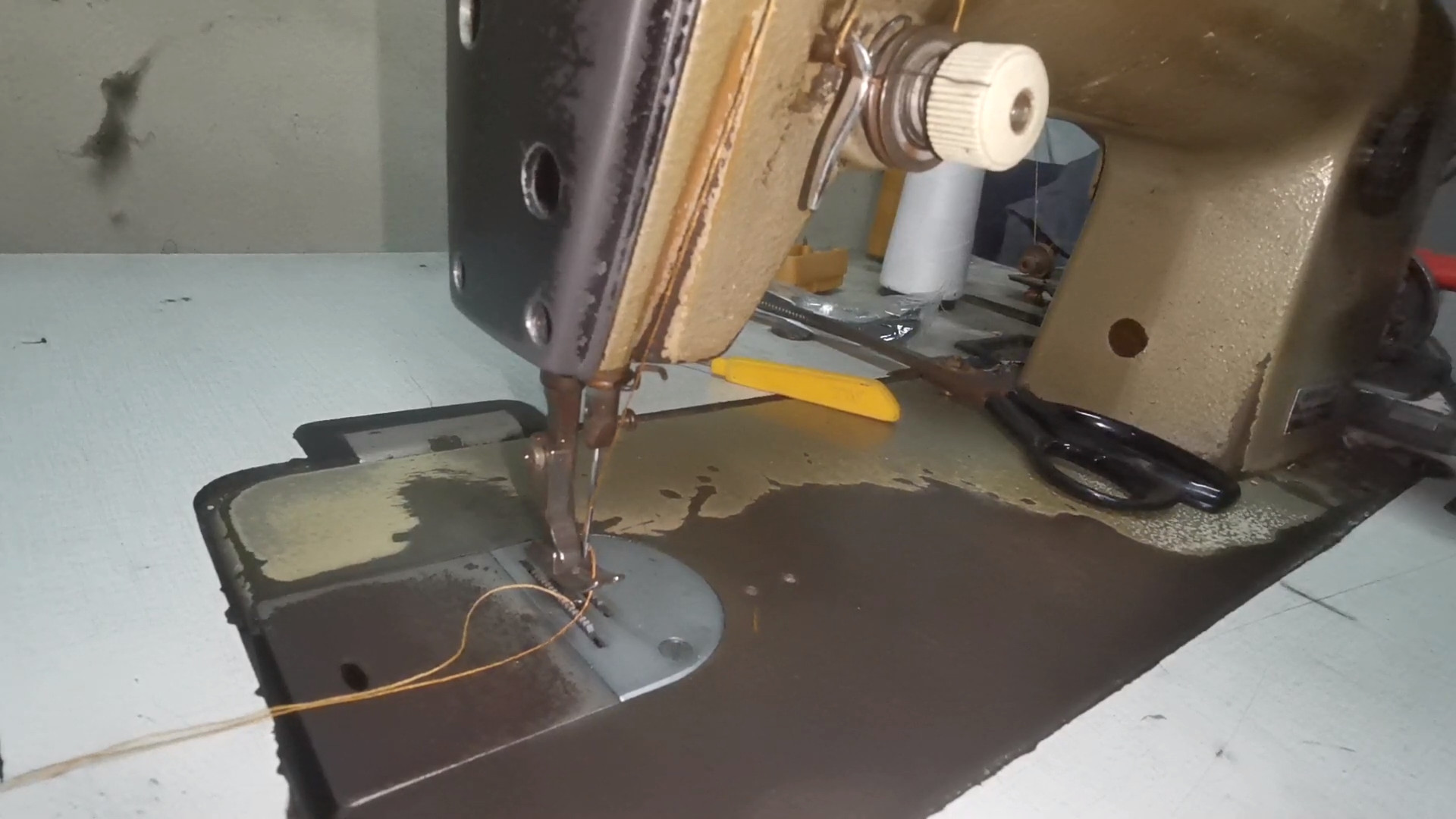 Google is the most effective tool to help you find a repair shop near you. Yet, the search results after that will indeed cause you many difficulties in choosing.
How do you make good use of this tool to make sure you find a store that's conveniently located or closest to your home? Here, I'll show you a few ways to narrow down and easily pick one.
First, you must filter out the repair shop results that match your sewing equipment.
Next, scroll quickly through the pages, checking and prioritizing results that include technical certifications. Remember that every professional technician has a certificate to demonstrate proficiency and repair ability.
Finally, check the warranty service information in the stores filtered above. I believe you and many people won't want to waste money on a store that doesn't fix the problem. Reputable establishments always provide this service to ensure quality and increase customer confidence.
You can check out the best store catalog on the pages of your sewing machine community. Housewives, older adults, and sewing shop owners will give you everything you need to understand a repair shop near you.
Online forums are the best places to help you find a good sewing machine repairer. You can figure out many discussions by sewing enthusiasts who are always happy to share information about the specialized shops they hired.
Finding a "repair shop near me" is picking the best-rated place and ensuring they have experience with your model.
For a tip, you can call a few select stores and provide them with relevant product information such as manufacturer, serial number, and model. Meanwhile, briefly explain the problems with the sewing machine and state your wish for repair.
Lastly, bring the parts and accessories to the repair shop. It will help the technical staff to understand the machine well and quickly provide the solution at the lowest cost.
Related: Why won't my Singer sewing machine turn on?
Consider The Cost Of Repairing Your Sewing Machine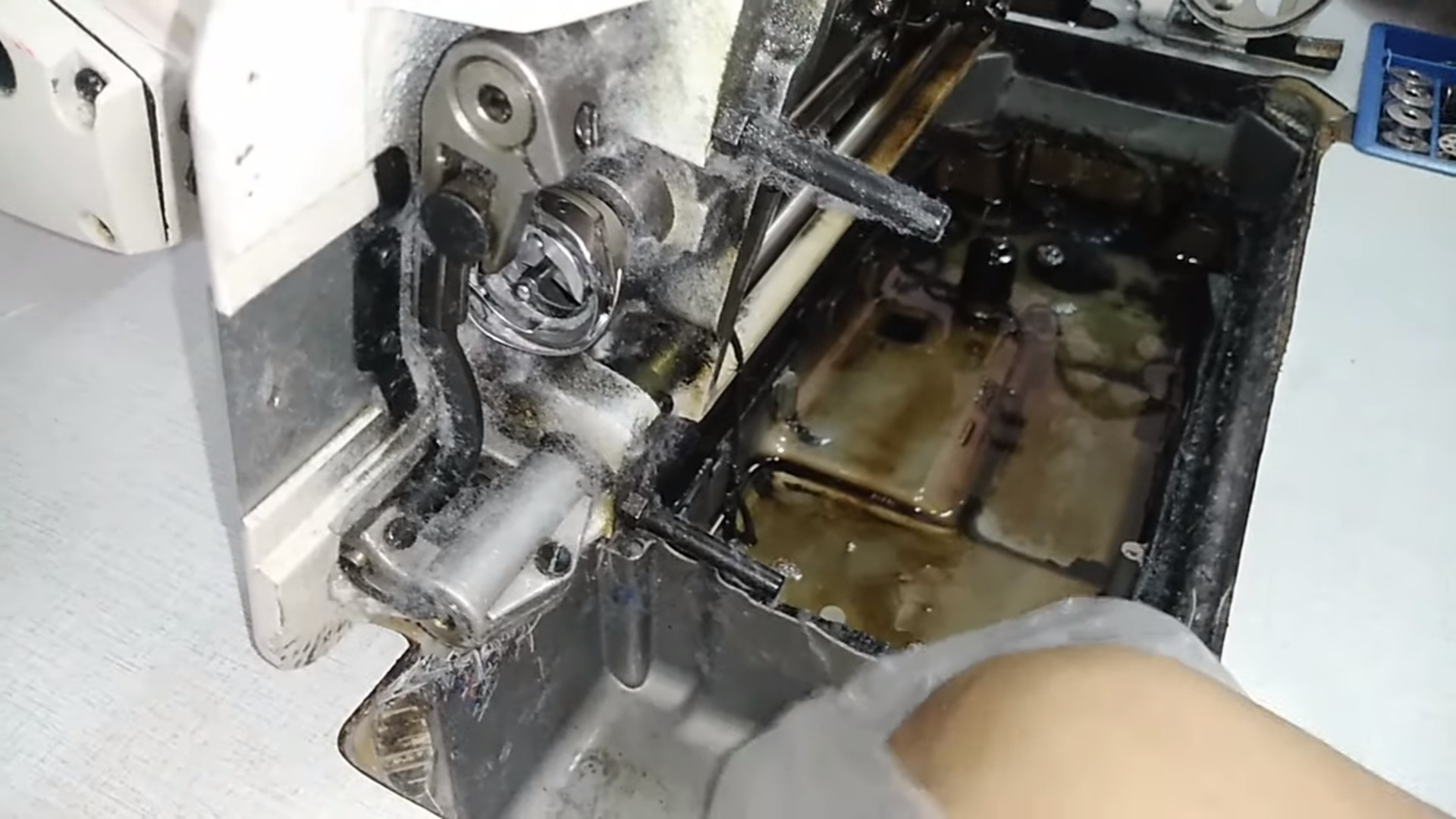 A simple adjustment or repair on a sewing machine usually ranges from $75 to $100. It depends on the difficulty, model, and repairman.
Of course, the cost for complex repairs or additional replacement parts will be higher. Besides, some charge for the time they work, and they will ask you to pay a fee for one or a few basic adjustments.
For qualifications, highly skilled or highly trained professionals often set a reasonably high price tag for their work. In many cases, the investment is well worth it. They will help you fix problems with sewing machines more thoroughly and effectively than less experienced people.
Sewing machine repair consumes a large number of users' finances. It's especially true when they start with shoddy versions or old vintage models that cost as little as $100. Therefore, consider whether it is more profitable to repair yourself than to replace the machine with a new one.
For example, if the machine is relatively new or has a high brand and sentimental value, chances are you'll want to have it repaired. On the contrary, if it's an old version, which is easy to find anywhere at a low price, I recommend you choose the alternative solution instead of spending money to fix it.
Learn effective cleaning methods and basic repairs because you will save considerable money later.
Related: Why does my sewing machine keep jamming?
Sewing Machine Repair Shops For Different Types 
Finding a location for a sewing repair shop is relatively easy. But how do you choose the most suitable place for your sewing machine? The helpful guide below will answer this question for you.
Kenmore Sewing Machine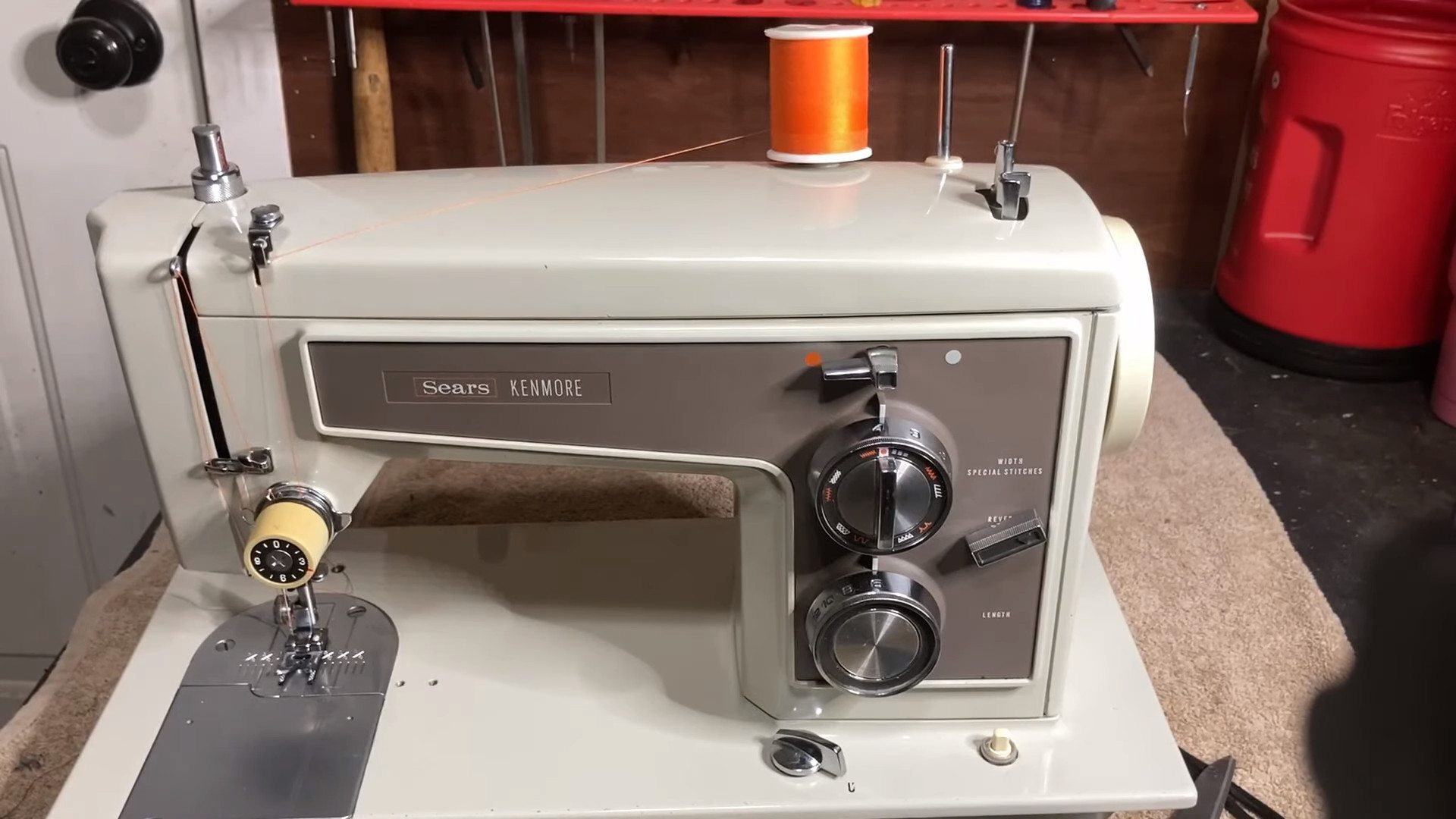 Finding a store that specializes in Kenmore Sewing repair takes time and effort. 
Recently, Sears Roebuck closed several facilities and stopped producing sewing machine models from the 2000s. Accordingly, the demand for spare parts and technicians to repair these Kenmore models is decreasing.
By date standards, these Kenmore versions will be classic models. Of course, only some technicians understand and feel comfortable with such old models.
Don't worry. If you own a Kenmore and need to repair or replace parts, you can still expect to find the right repair shop. First, let's check the common errors encountered in this type of machine:
The bobbin does not work.
Unable to turn on the device
Error in sewing function zigzag
Damaged crank
Authorized Brother Machine
Similar to the Kenmore brand, the Authorized Brother machine has a development history, dating back to the 1800s. 
Furthermore, it includes a locator page and browser that supports searching for reputable and quality repair shops. You will easily find a professional technician to repair this sewing machine.
The only troubling thing is finding a vintage Brother machine repair service. Brother has created many new versions and sells them under different brands, including in New York and California.
Some sewing machine stores have posted tips and self-repair methods in their manuals to give to their customers. You may want to know the common problems in this sewing machine brand, specifically as follows:
Continuous thread break
Cloth or thread jam under the foot
Error code display on the screen
The machine does not stay in the thread
Hook unit error
Mini Sewing Machine
Most sewing repair technicians are knowledgeable about mini sewing machines. Yet, it isn't easy to find specialized repair shops for this sewing machine.
These models are not functional, are less durable, and are used as children's toys or a quick contouring alternative. Besides, the cheap plastic parts of these miniature versions are even smaller than regular machines.
For the price, it usually costs less than $60, and it's unwise to expect to spend $100 to fix it. So many people will opt for a new alternative or basic adjustments to keep it working.
Some common bugs in this version include:
Needle jam due to broken, bent, or damaged
Inappropriate needle length
Lots of thread under the fabric when sewing
The thread is too tight.
Tips To Find A Good Sewing Repair Shop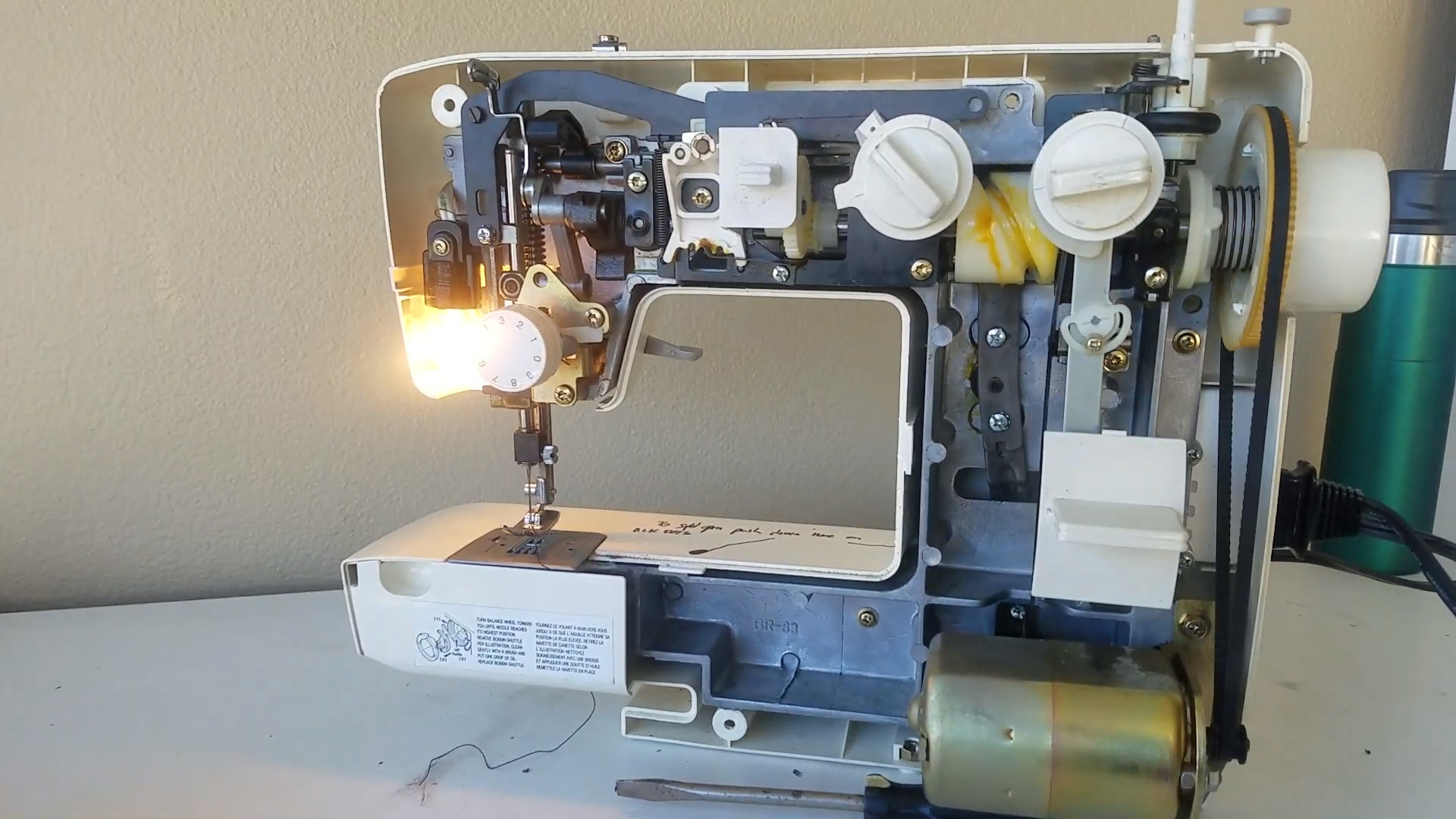 In the next section, I will give you the best tips for finding a good repair shop. This information is essential, saving you considerable time, effort, and money.
If you are also interested in that, keep reading for the details:
Tip 1: Establish a close and long-term relationship with the repair shop owner. It will help you get better service and more offers.
Tip 2: Always call the shop and briefly explain to them the problem your sewing machine is having. You will know the exact opening times and technicians' qualifications.
Tip 3: Always ask about each local store's hourly rates to ensure you get the best deal. Notably, the hourly rate does not include non-labor costs and other part replacements.
Tip 4: Take a close look at the service and quality of repairs you'll get at that store. Sometimes customer service at small independent shops is superior to that of a well-known repair shop. Not all brand-specific stores offer top-quality repairs at the best prices.
Tip 5: Remember to check the warranty policy of the sewing machine you buy. Otherwise, you can choose to have your device repaired anywhere. But if you're under warranty, do precisely what the manufacturer recommends to protect you and your wallet.
Tip 6: Before spending money on repairs, check out DIY tips on youtube and sewing machine enthusiasts' forums. They can be accommodating and save you money. Remember that self-repair is easy if you find a reputable source and follow the recommended sequence.
How About Fixing The Machine On Your Own?
With that said, it's easy to repair a sewing machine yourself. So if you also like fixing things and have enough time to learn how a sewing machine works, be confident and practice on your model. What you have to do consists of replacing parts such as needles or belts and cleaning the engine thoroughly.
On the other hand, understanding the basics of how all the features work and function will allow you to sew efficiently on various fabrics.
How to learn and remember these essential pieces of knowledge? I recommend reading the user manual, reviewing the Youtube video, or visiting the manufacturer's website. It helps you find helpful tips and valuable information.
Next, I think you should learn to detail your sewing machine like the steps I have shown below:
Step 1: Unplug the machine to avoid unwanted electrical accidents and problems happening to you
Step 2: Dust and wipe off the dust on the camera body. I encourage you to do this when you sit down to ensure a smooth and consistent process.
Step 3: Take the bobbin out. In this step, you need to get a quick bobbin's snap case and remove it. Then take one small brush or any other useful tool to remove the lint from this part.
Step 4: Clean the throat. It is recommended to use a screwdriver to make it easier to remove the plate. Then remove accumulated lint and reassemble as the original.
You know how to repair and clean your machine if you understand each part well. I will provide you with problems within your control in the following.
Cut off the fabric and thread underneath the foot, and clear this jam quickly.
If you see a needle, wrinkled fabric, or thread repeatedly, replace the needle with a new one.
The best way to deal with a missed or pinched needle is to adjust the tensioning mechanism. Different fabric textures will require additional thread tension and sewing techniques.
You need to stop and unplug if you detect strange sounds during sewing. Then, check the unit and the needle condition. A needle or a misaligned bobbin can easily get caught in others and make an annoying sound.
FAQs
How Much Does It Cost To Repair An Old Sewing Machine?
The cost to repair an old sewing machine ranges from $75 to $100, excluding new parts. It will depend on the damage and the price list in each store.
What Are The 7 Common Sewing Machine Troubles?
You will easily encounter seven common problems with your sewing machine as follows:
Broken only
The bobbin is misaligned or broken
Damaged jack
Pinch the fabric or the needle skipping stitches
Unbalanced stitching
Staggered stitches
Incorrect stitch density
Seams are wrinkled and out of alignment
Is It Worth Getting A Sewing Machine Fixed?
The short answer is yes. If you maintain your model well, it will undoubtedly work longer and save you a lot of money to buy a new machine.
Why Is My Sewing Machine Making Holes But Not Sewing?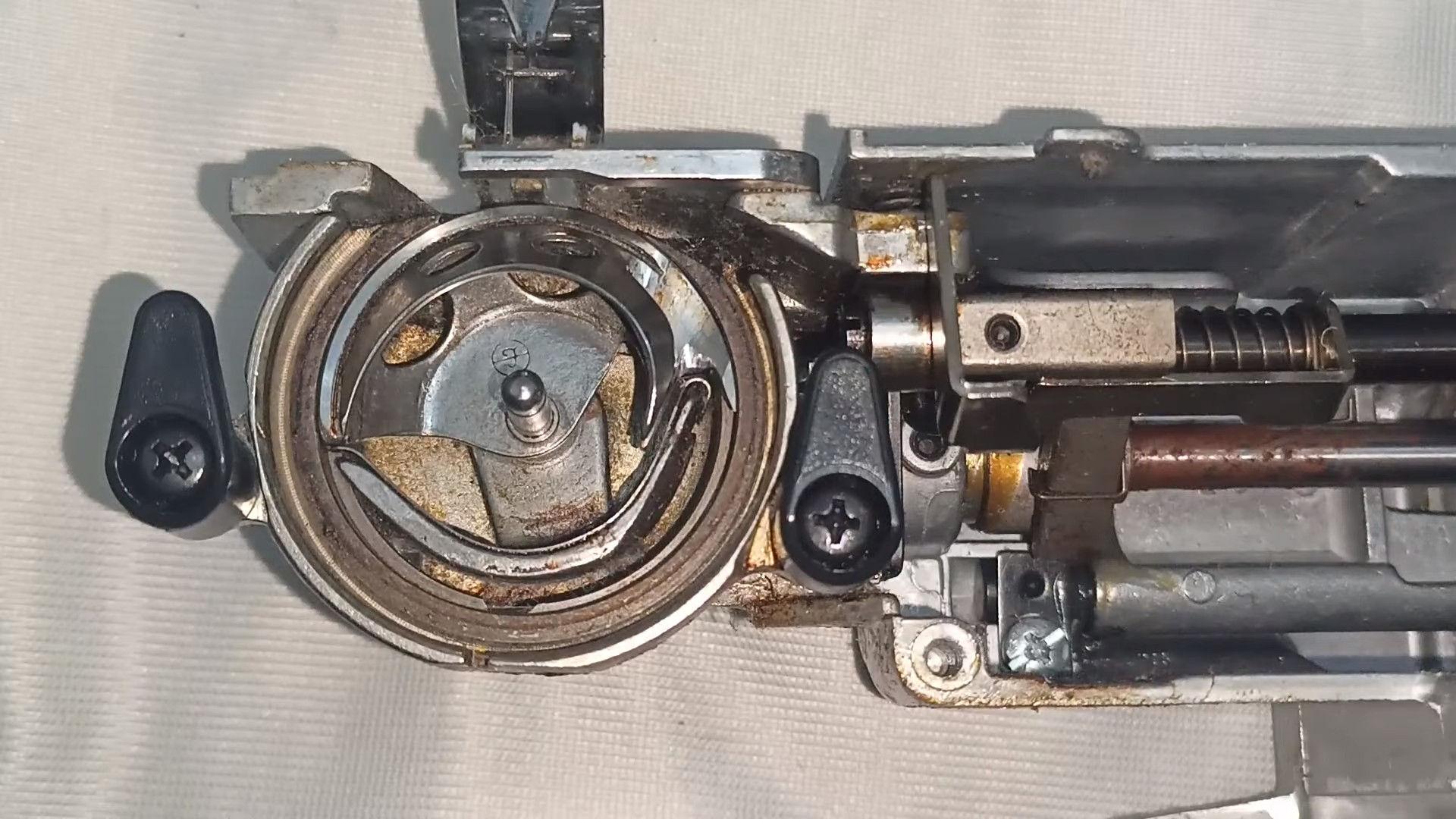 There are many reasons why a sewing machine does not sew, such as:
Broken only
Incorrect wiring
The bobbin does not work or is misaligned
Needle broken, broken, or bent
The machine tension is not suitable for the fabric being sewn
The thread is too tight
What Is The Average Lifespan Of A Sewing Machine?
The lifespan of a sewing machine varies depending on its build quality, frequency of use, and the environment it is frequently exposed to. Some versions can last about 25 years, while the cheap ones are only available for a maximum of 5 years.
Why Are Older Sewing Machines Better?
Old sewing machines are often available for decades. As a result, its internal metal construction is much more solid than modern models.
Also, because of their popular accessories, replacing the related parts will cost you less than newer models.
They are also exceptionally superior at handling thick fabrics because of their heavy weight and sturdiness.
Final Thoughts
It is easy to give an answer to the question: "How to find a sewing machine repair shop near me?" Only some stores have the proper certification. So remember to check the tips I mentioned to ensure you make the right decision.
Finally, join sewing groups, both online and offline. You will accumulate valuable information to understand your device better and have the most effective use and repair solutions. Thank you for your interest in the article!