Coverstitch vs. Serger: Which option is better for you?
What is the difference between a coverstitch vs. serger? Sewers keep asking this question because they don't know which to choose or whether they should get both. 
It's crucial to learn about each machine and what sets them apart from the other, then you can decide the better option. Luckily, we can help you make up your mind. Let's check this side-by-side comparison for more details! 
Similarities Between A Coverstitch And Serger 
A coverstitch is a kind of stitch used to join different fabrics. It establishes a tight seam on the right side and resembles a woven fabric. 
On the other hand, a serger is a tool used to stitch fabric edges. It stitches in one motion, helping you create neat, refined seams.
A serger and a coverstitch machine have numerous similarities. Some of them are as follows:
Both don't use regular needles found in sewing machines. In most cases, the user manual specifies the kind of needles you need. 
Both use sturdy threads, not the ones that sewing machines use.
They include a free arm characteristic that makes it simple to stitch on sleeves and tight areas.
Each one of them features a control knob for adjusting the feed mechanism.
Both can't work with buttonholes.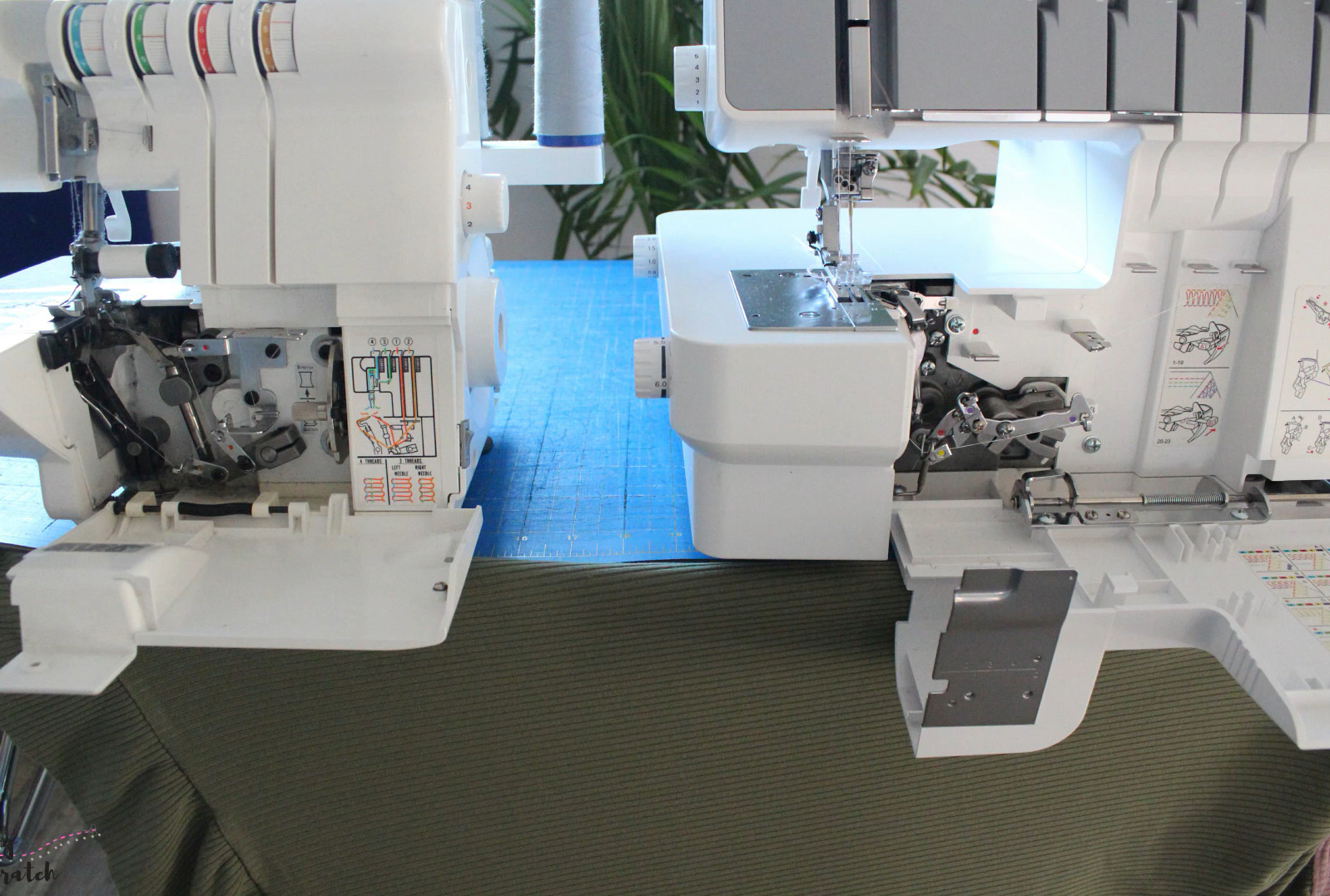 Differences Between Coverstitch vs. Serger 
There are many differences between a coverstitch and a serger. We will discuss each so you can tell which projects they are best for. 
Primary Uses
Because it offers a larger sewing area with more needles, a coverstitch is ideal for stretchy knit materials. 
Using a coverstitch, you will have gorgeous stitches on your knitted clothes. As a bonus, it leaves a seamless and stretchy edge on the fabric. 
On the other hand, a serger machine performs better for delicate and thin fabrics. In materials that are not as tricky to deal with as knits, the machine offers a more straightforward operation and produces significantly more attractive seams.
Interestingly, you can use the two machines for the same tasks, such as bindings, laces, or elastics.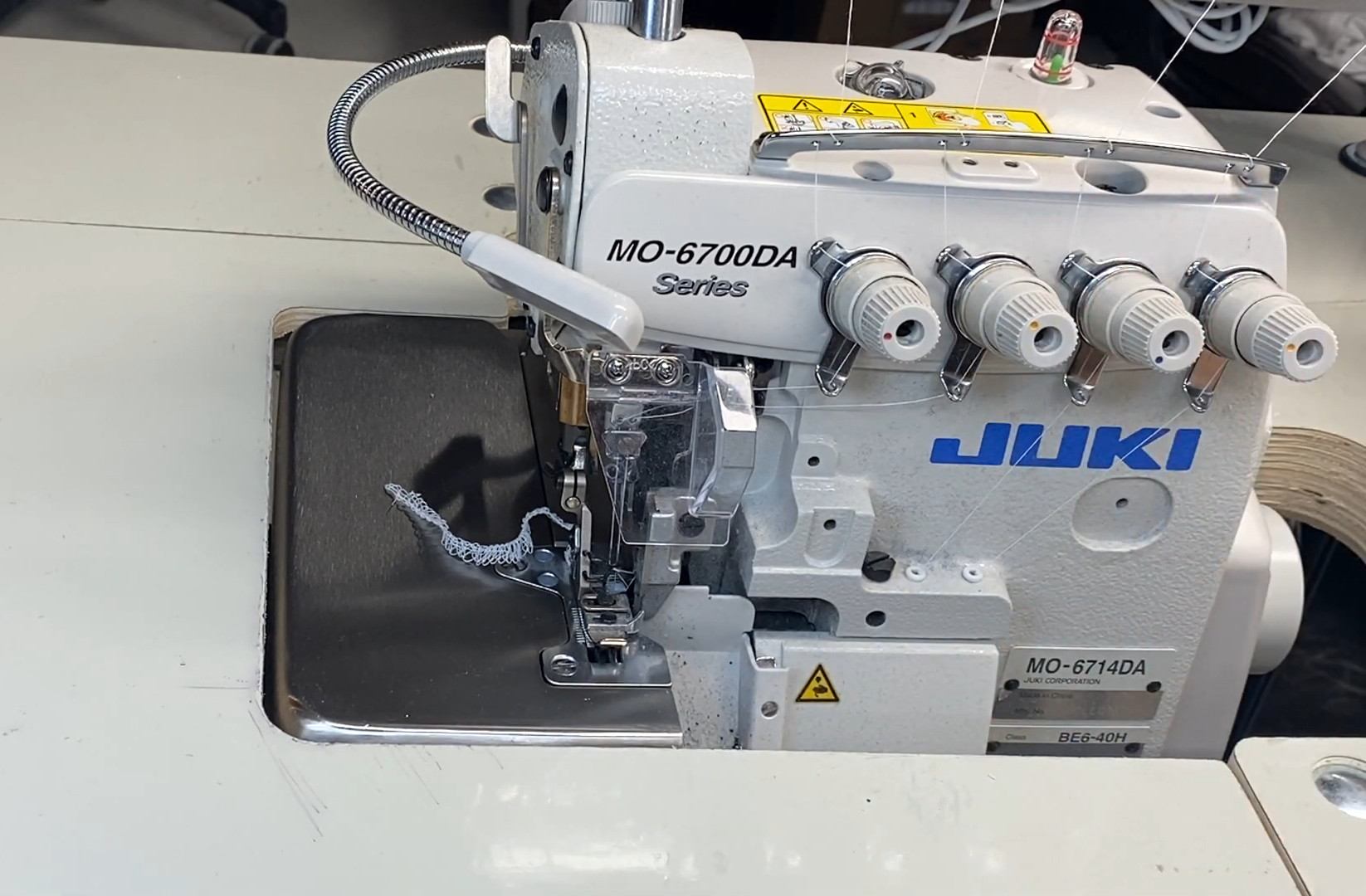 Speed
A serger has a smaller work area than a coverstitch. Nevertheless, a serger can create 1,700 stitches per minute, which is more than the 1,100 stitches per minute of a coverstitch.
Number of Needles
A serger has two needles, with the left higher than the right one when inserted correctly into the machine. 
Meanwhile, a regular coverstitch can work with three needles. It only has a looper underneath.
Related:
– SINGER 3337 Simple Sewing machine Review
– Difference Between Embroidery Thread and Sewing Thread
Versatility
The primary use of a coverstitch is dealing with knit fabrics. But it can handle more complicated tasks, like adding trimmings, making elastic hems, fastening laces, or even making decorative edges.
Moreover, you can use multiple threads at once when handling a coverstitch. This feature adds up to its practicality.
But what really stands out is the Serger machine. Almost everything is possible to create, like overlock stitches, cover stitches, lovely seams, laces, and trimmings.
A serger is typically more flexible, although it doesn't manage as many threads as a coverstitch does.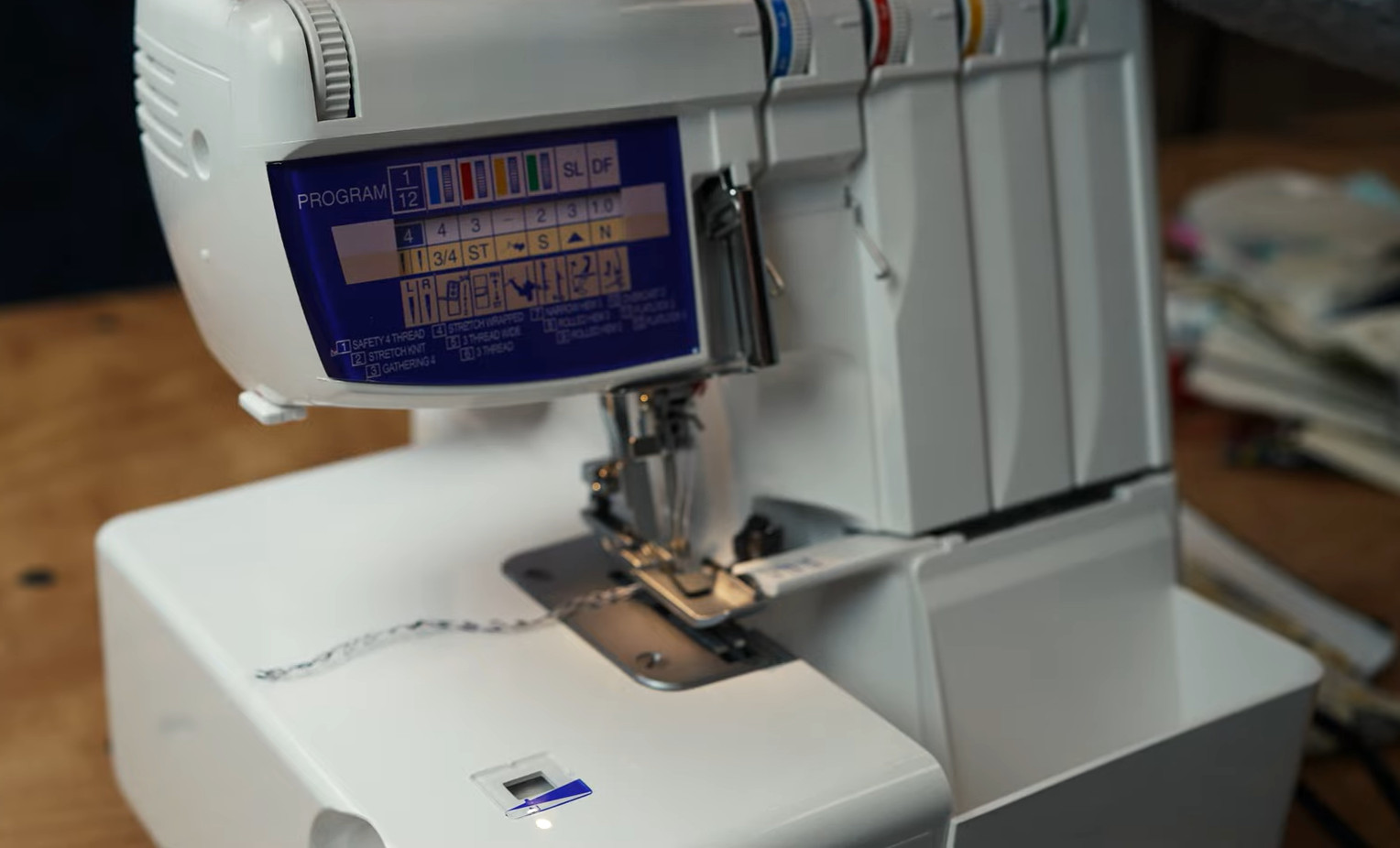 Ease of Use
Both sergers and coverstitch machines are relatively simple to operate. You could prefer a slight difference in the way they work, though.
First off, using a coverstitch machine is a piece of cake. Depending on the model you choose, it only has three needles and no loopers. And indeed, most can make hems, trimmings, and laces.
However, you may perform more tasks with a serger while getting the best decorative effects. Thus, they often have more loopers.
Although there is the same number of automatic gears, thread guidelines for simple installation, and needles, they still make the machine a bit more difficult to use.
Related:
– How to Use a Sewing Machine Walking Foot
– What is Nap in Sewing?
Comparison Table 
We have discussed the differences between a coverstitch and a serger. This table will help summarize their outstanding features. 
| | | |
| --- | --- | --- |
| Criteria  | Coverstitch | Serger |
| Primary Uses | Thick fabrics | Thin and delicate fabrics  |
| Speed | 1,100 stitches/min  | 1700 stitches/min |
| Number of Needles | 3 | 2 |
| Versatility | Less versatile, but you can use more threads at once | More versatile  |
| Ease of Use | Easier  | Harder  |
Which Should You Choose? 
Both coverstitches and sergers are excellent at specific tasks. Hence, to decide the better one, you must consider what you will use the machines for. 
Coverstitch machines can help you sew stretchy fabrics and knits effortlessly because they have an interlock stitch specially designed for these kinds of materials. 
Those stitches of a coverstitch allow the material to move naturally with your body when worn while preventing it from stretching and losing its shape. 
On the other hand, sergers are perfect for finishing edges, hemming, and decorative stitching. You can use them to sew through numerous fabric layers.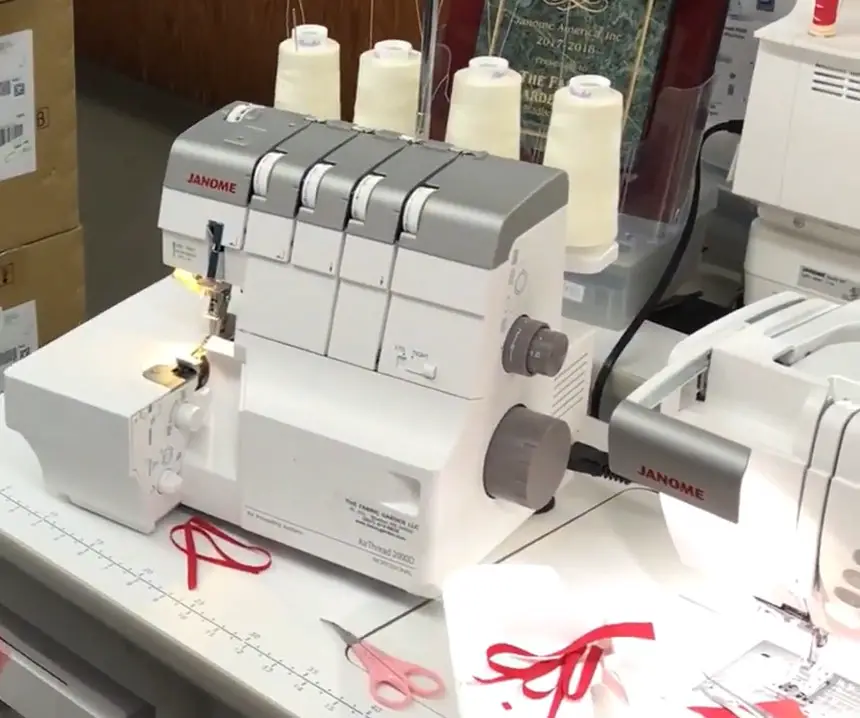 Can A Coverstitch Machine Replace A Serger And Vice Versa? 
Yes, you can buy a coverstitch with some serger features. You can learn about this combo machine from the video below:
Using the machine, you need to set up your machine to switch between the modes. This task is quite tricky and time-consuming. 
So, most people choose to invest in both machines. They may switch between them without making any configuration changes or re-thread the equipment.
Conclusion
A serger can be your best option if you want to add more decorative details to your clothing. But a coverstitch will be what you need to create elaborate finishes on knit materials.
It's okay to pick both as long as they can help with your projects. Hopefully, you will settle on the right one without regret. 
Are you satisfied with the information provided in this article? Don't forget to share your thoughts so we can support you as soon as possible!
Thank you for reading!