Singer 3337 Review – Key Specifications & Features
Singer 3337 is always one of the best sewing machines for beginners. It comes packed with valuable features and is easy to use at an affordable price.
If you doubt its actual performance, check out Singer 3337 review now. I have tested and rated it on both basic and advanced features. Let's check it out now!
Overview Of The Singer 3337 
The Singer 3337 has long been a long-standing machine manufacturer with many unique products. Quality, durability, and innovative features are their notable strengths, and the Singer 3337 is no exception.
To better understand the Singer 3337, you should know basic information about the device's accessories, warranty, and user manual.
Here are some parameters that make this sewing machine ideal for beginners.
Singer 3337 sewing key specifications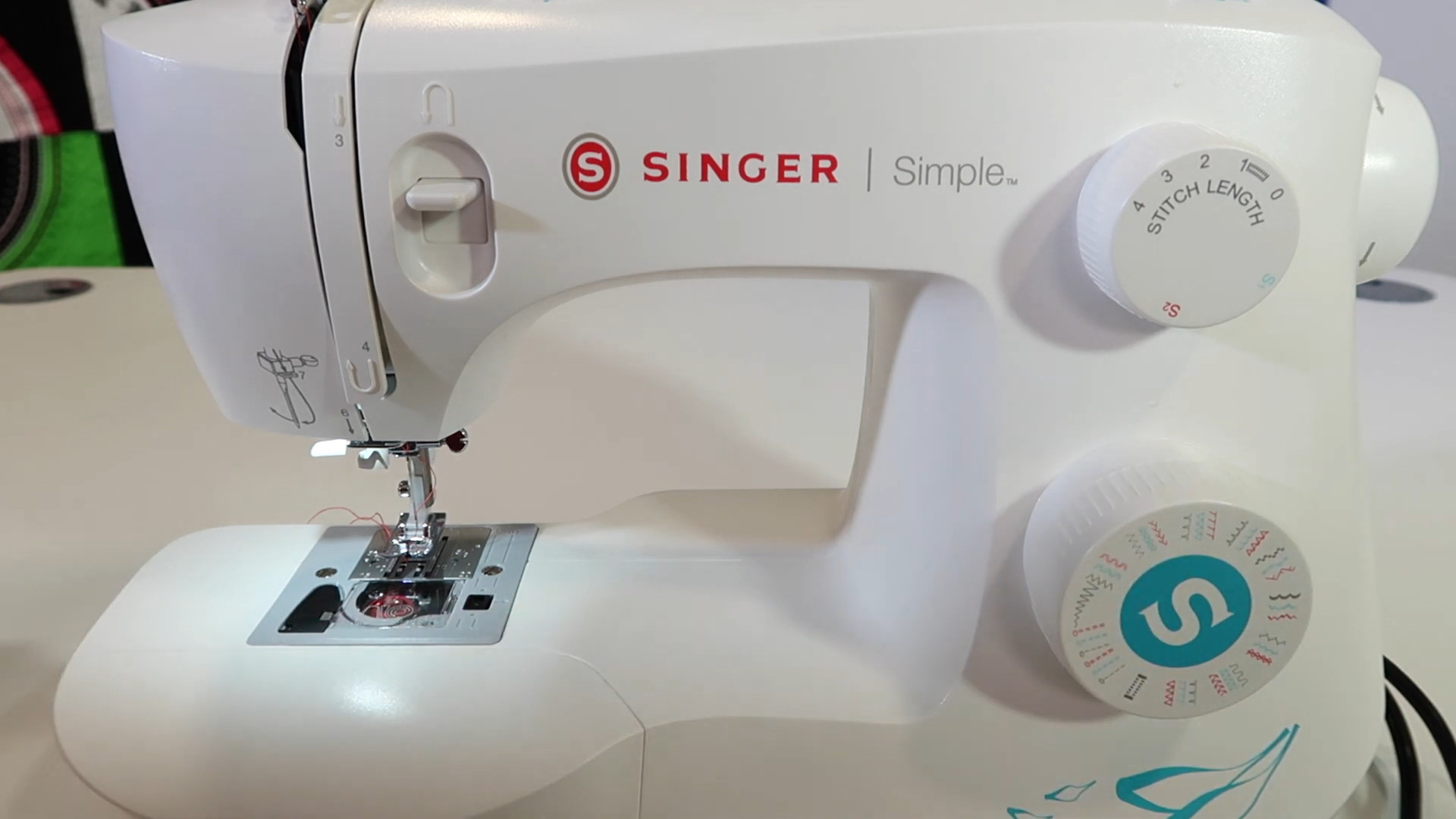 The 3337 is Singer's beginner-oriented sewing machine. It impresses by elegant design with a metal frame and dominant white color.
Its dimensions are 18.8 inches x 14 inches x 10.9 inches and 15.87 pounds in weight, respectively. So, while not as bulky as industrial models, it's large enough to handle a beginner's workload.
Related: Singer M1000 Mending Sewing Machine
This sewing machine model uses a power supply of 0.5 Amps, 60 Watts, and 110 Volts. These specifications are pretty similar to other models I have used before. Therefore, getting used to how it works is not difficult.
Durable and heavy-duty metal frame.
The seam setting can be adjustable easily
Integrated one-step buttonhole feature. 
Available to create up to 108 seam applications.
Provide up to 29 preset stitches, suitable for beginners
Accessories
When you purchase the Singer 3337, you will receive convenient accessories such as a zipper, needle, buttonhole, darkening plate, seam cutter, instruction manual, and online sewing course.
Warranty
Singer offers up to 25 years of limited service for the Singer 3337. In my experience, it's far more impressive than most options currently on the market.
The pretty good warranty service above also partly reflects the remarkable durability of this sewing machine.
Manual
3337 has quite a few features but is relatively easy to use. Beginners can refer to the easy-to-understand instruction manual that comes with the device.
This book will detail the equipment parts, installation, and the steps to make the first seams. You can find its PDF manual. 
It is helpful and easy to understand, which promises excellent help to beginners.
Related:
– How long does it take to make a dress?
– Is Learning To Sew Hard?
Singer 3337 Review 
Singer 3337 has always been one of the ideal sewing machine models for beginners. It comes with many outstanding features that not many devices can offer. Here are my hands-on reviews of Singer 3337's essential elements.
Automatic needle threader
Even experienced sewists are annoyed with complicated sewing machine threading because it takes too much time and requires precise engineering. Therefore, Singer equipped his 3337 with an automatic needle system.
With this system, I have shortened the needle threading time. This feature helps me accurately locate the line. It is also quite ideal for beginners as it does not require them to have threading skills.
LED light
I love sewing, but my eyesight is not so good. And the LED light is my favorite feature on the Singer 3337. 
Even while working in a dimly lit environment, the LED light is still good, illuminating my sewing area. So I can take more precise actions.
Simple stitches
Singer 3337 owns up to 29 stitches. This impressive number of stitches makes it easy for me to complete many projects.
More specifically, it also provides settings for particular fabric patterns. With stretch fabrics or high-thickness materials, the Singer 3337 has no problem handling, which is a unique advantage in its in-class models.
If you are a beginner, I recommend you learn its included user manual before you start. The manufacturer provides complete information about stitches, which is very helpful in improving your skills with the sewing machine.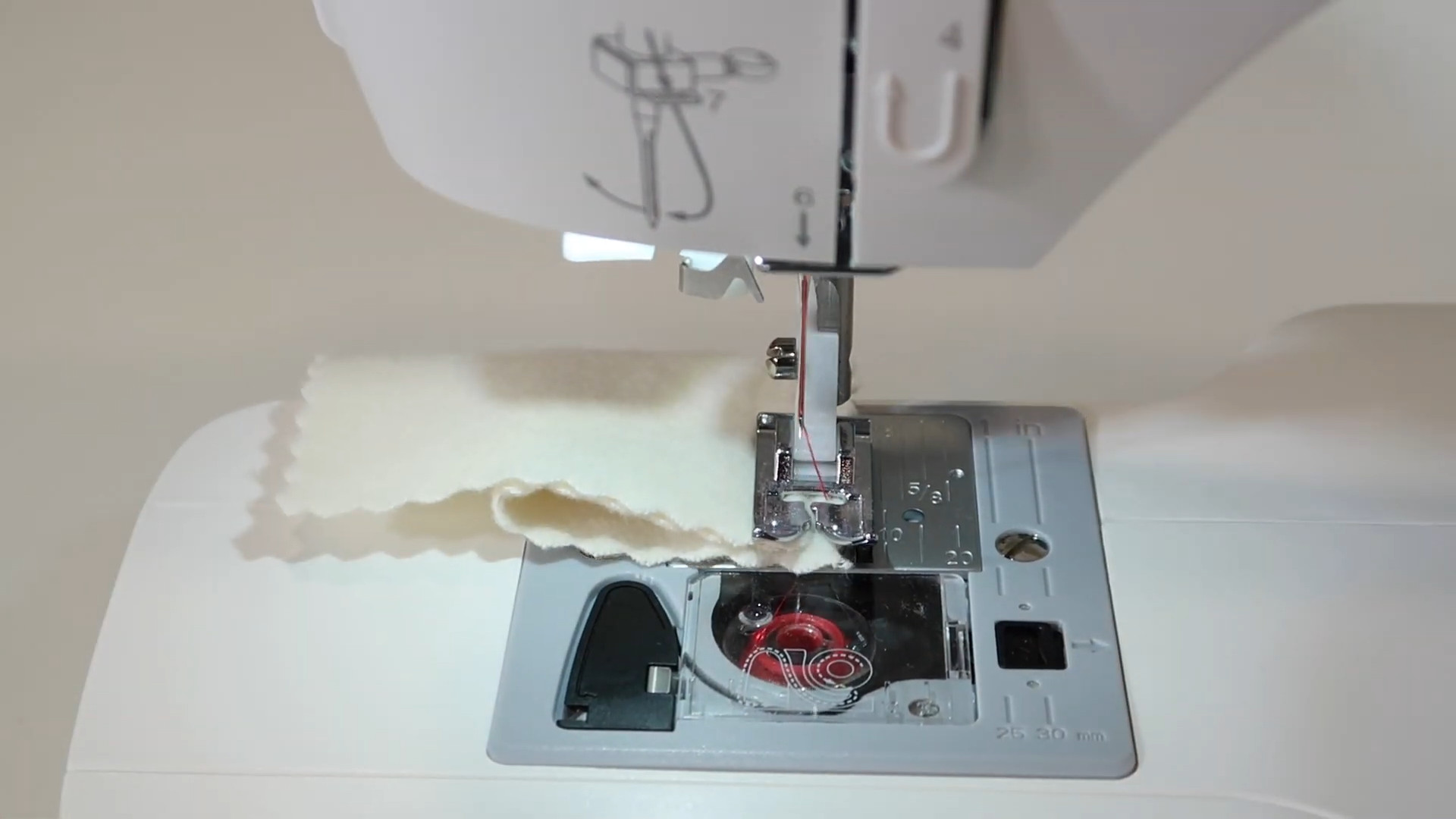 Top drop-in bobbin
With the 3337, Singer introduced simple, easy-to-use, and time-saving designs. The top drop-in bobbin continues to be a feature that meets the orientations well.
Its bobbin and transparent cover provide better thread holding during sewing. I also had no problems keeping track of the threads while sewing.
Related:
– Embroidery Thread Vs. Sewing Thread
– How to make pants bigger with or without a sewing machine?
Easy stitch selection
To use this feature, I had to turn on the dial and select the seam. Stitch selection has never been more straightforward and precise. Even for beginners, this feature should not make it difficult for you.
Heavy metal frames
High durability is why Singer confidently offers up to 25 years of warranty on this sewing machine. One of the designs that solidly underpins its durability is its dependable metal frame.
As stated by the manufacturer, the product's metal frame can last decades to help you handle all your sewing projects. And from my long-term testing, I don't think Singer is overstating their product.
1-step Buttonhole
As the name suggests, this feature helps to create automatic holes in just one step. At first, I was pretty surprised by this feature. By placing the button on the buttonhole, the sewing machine made the hole exactly the size I expected.
Snap-on feet
Mounting a propeller is a difficult task for beginners. Yet, with a multi-foot support design like the Singer 3337, attaching and removing the propeller is no longer challenging.
Free arm
When dealing with tubular projects, the square arm feature has full power. I was delighted with Singer 3337's performance in handling the cuffs and trouser leg.
Online tutorials
Besides the attached user guide, I also have free online classes on sewing machine usage and advanced sewing techniques.
The lessons that impressed me the most were changing needles, creating buttonholes, and selecting seams.
The easy-to-understand instructions promise to be helpful even for beginners.
Darning plate
When performing free-moving seams, this feature provides outstanding processing efficiency. The feed teeth are no longer in contact with the fabric. Hence, making monograms and quilting becomes more simple than ever.
Reverse
If you want to do reverse seams at the beginning and end of the seam, the reverse lever is a feature that will make you happy. It was beneficial in making reverse stitches, helping me get the job done quickly.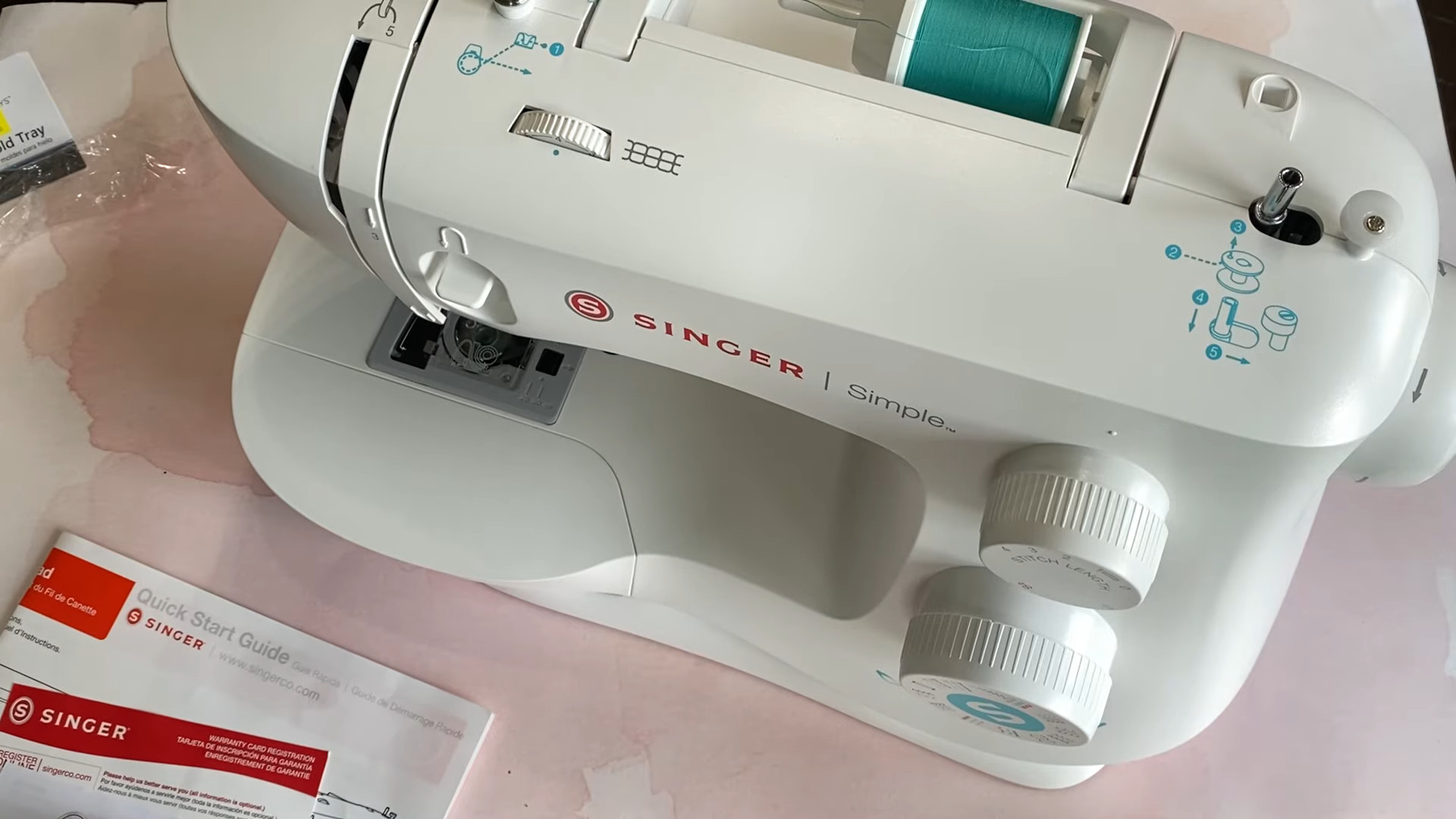 Pros And Cons Of The Singer 3337 
Singer 3337 is a sewing machine model with many advantages. It is especially suitable for beginners because of its quality and durability.
Yet, in addition to benefits, some problems are still worth considering. Before buying one, you should check out its quick rundown below:
Pros
Enduring.
Good price.
Excellent seam quality.
Easy to use, even beginner friendly.
Integrate many advanced technologies.
Cons
The work area is not too spacious.
It lacks an automatic thread-trimming feature.
Stitch width adjustment is not supported.
Related: How much do Jeans weigh?
How Do I Set Up A Singer 3337?
Singer 3337 caters explicitly to beginners. So you won't have too much trouble setting up this device.
If you still need some essential guidance, some of the steps below might help.
Remove the screws to open the cover.
Then remove the old bobbin and place the new one on the needle. You should not use old metal bobbins but prefer transparent ones.
Install the bobbin to prevent the chain from automatically retracting.
Wind the new thread around the large spool.
Once set up, you can reduce the tension depending on your project. You should reset the stitch width and length based on the material thickness.
Singer 3337 Trick To Use
Here are some helpful tips you need to know to get started using Singer 3337:
Wipe off excess oil around the needle plate or presser foot area.
Reasonable control of the pressure you put on the foot controller
It would help if you did not reuse old needles, affecting project accuracy.
You will have to change propellers when completing different missions.
Take advantage of the thread cutter available to cut the tail only after you have finished your project. Thread tails that are too long will cause the needle to curl when you start sewing.
Who Should Consider Getting Singer 3337?
The Singer 3337 is a sewing machine for beginners. Besides, professional users can use it as a support device for their projects.
Singer 3337 possesses many useful features and many accessories. This one also impresses with its solid, modern, sleek iron frame design. This sewing machine model is helpful. Its accompanying video tutorials are beneficial for beginners.
It also caters to intermediate sewists to complete basic sewing projects such as crafting and repairing clothes. 
Conversely, if you're a professional seamstress who frequently deals with heavy and layered fabrics, the Singer 3337 won't be a great option.
Not many sewing machines perform better in the same price range than the Singer 3337.
Conclusion 
The Singer 3337 still has some disadvantages in adjusting the stitches. However, it is the perfect model for beginners.
Hopefully, through the Singer 3337 review, you will better understand this model. From its features and benefits, you can determine whether this durable and convenient model is suitable for your projects.