How to make Jeans Waist Bigger without Sewing?
Tight pants may no longer fit your waistline. Instead of spending money on a new size, you can completely stretch the waist of your old pants for all-day comfort. So how to make jeans waist bigger without sewing?
A sewing machine is the complete support tool. But even without this device, you can still easily manipulate the waistband of your pants by following some simple steps. Scroll down to see details now!
Things You Will Need
A sewing machine is a valuable tool for widening jean's waist. But, if you don't have a sewing machine, you can completely enlarge the waist with the devices:
Pin.
Straps.
Iron.
Aerosol.
Bathtub.
Cloth hook.
The fabric.
Sewing machine.
Measuring tape.
Fabric scissors.
How To Make Jeans Waist Bigger Without Sewing?
Here are some ways to fix the pant waist. Even if you don't have any previous clothing repair experience, you can easily resize your jeans with these guides.
Side Seams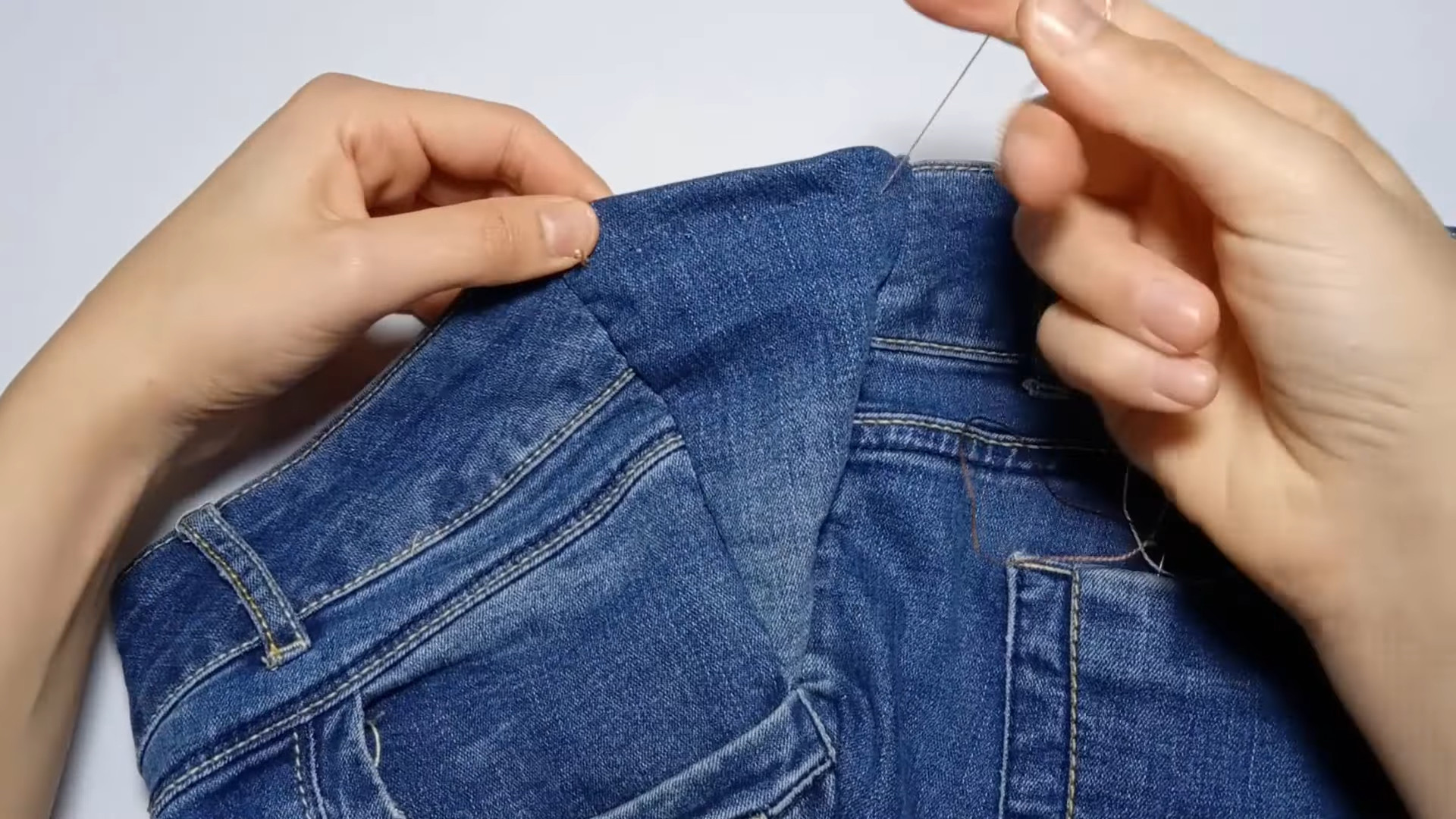 Inserting a V-shaped piece of fabric into the side seams of the pants will increase the width of the waist, making you more comfortable wearing jeans.
To apply this method, you must first use a seam cutter to remove the waist loops from the side seams of the pants.
Then, use fabric scissors to cut a few inches below the waist. Then do the same technique with the side seams to make a V shape.
Once you've got a V in the side seams, it's time to use the same fabric as the pants you prepared earlier. 
Let's fold the fabric in half into a rectangle and place it inside. Also, use a pin to secure the position and a zigzag stitch to handle open seam edges.
After completing the fabric fixation step, you will have a pair of jeans with a broader waist but no seams.
Center Back Seam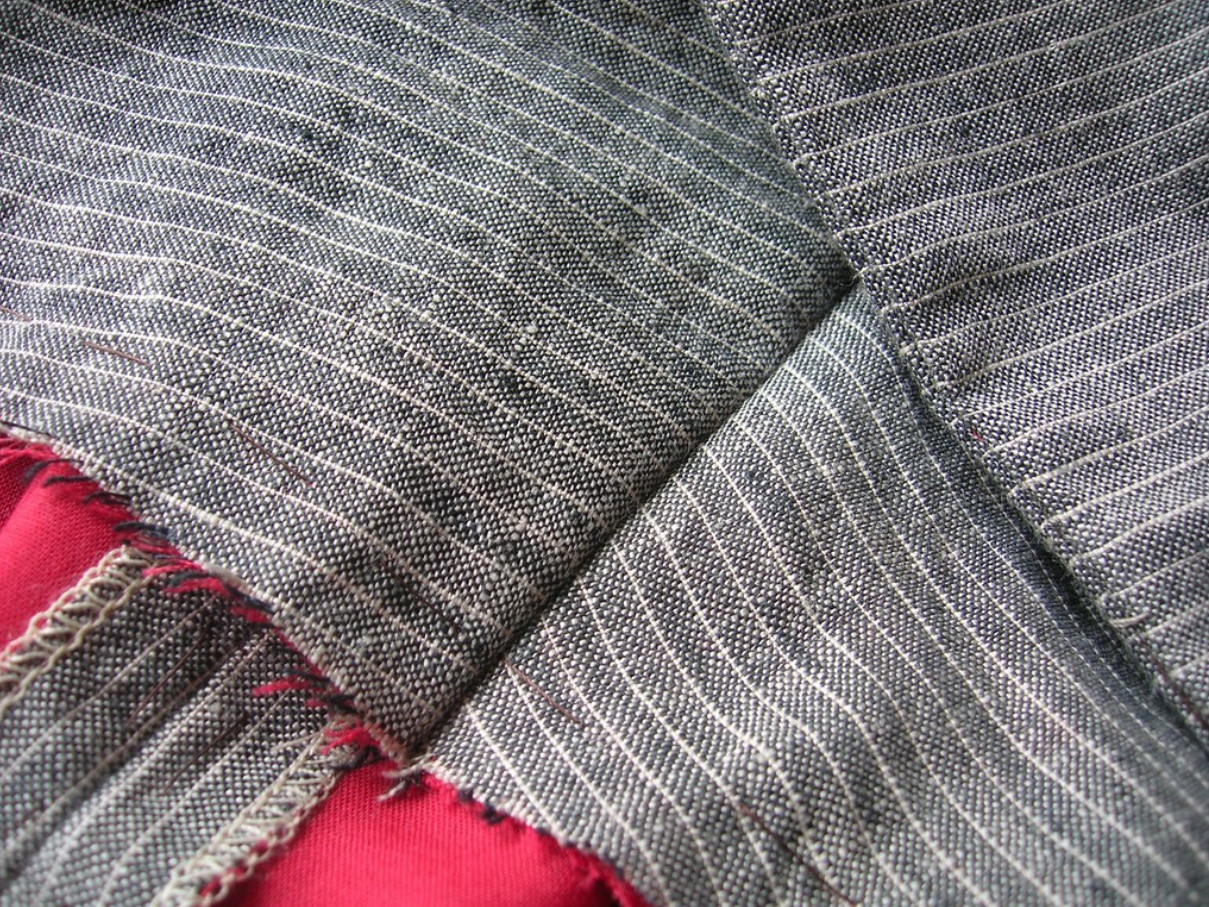 You can use this method if your jeans have an extra seam at the waist's center.
All you need to do is edit this extra seam or add new stitching near the allowed seam. Professional dressmakers often use this method because of its high efficiency and quick execution.
Related: Sewing Tools & Equipment
Elastic Waistband
Some types have a waist that comes with a waistband. This equipment helps to increase aesthetics but sometimes makes the wearer uncomfortable.
If you want a comfortable stretchy waistband, remove the existing waistband and replace it with an elastic band.
Other Ways & Tools To Consider
The methods above are all quite effective but require the user to have patience and sewing skills. If you do not have enough time to adjust the waist, you can refer to some temporary solutions to change the waist width below.
The Bathtub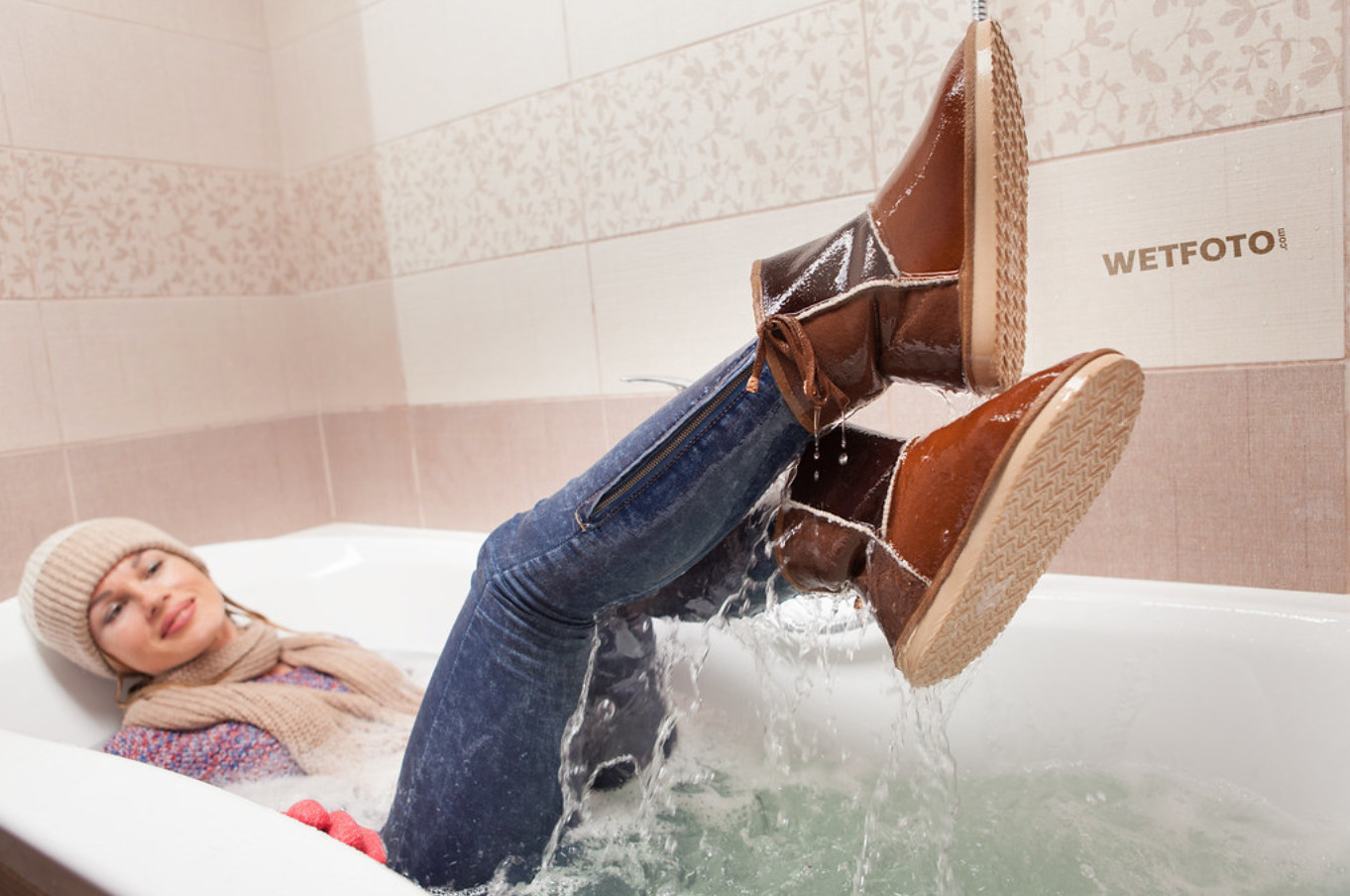 Expanding the waistline with a bath can be a rather odd method. In reality, it has a noticeable effect.
To apply this method, you must wear jeans and sit in a water bath for a specific time. Once your pants are completely wet, get out of the tub and dry yourself, but keep your jeans on until they're scorched.
After the jeans are dry, you will notice that their waist is significantly wider than before. If you want extra stretch while you wait for your pants to dry, you can do continuous leg-to-chest, sit-ups, and others.
Related: Singer Sewing Machine 1920 value
Spray Bottle
The spray bottle is also an excellent method to try if you want to adjust the width of your pants without using a sewing machine.
To perform this method, you prepare a spray bottle filled with warm water.
Then put on jeans and pull them as high as possible. Finally, spray warm water around your pant's waistline. During this process, you can squat or do some other manipulation to expand the waist size.
Pant Aerobics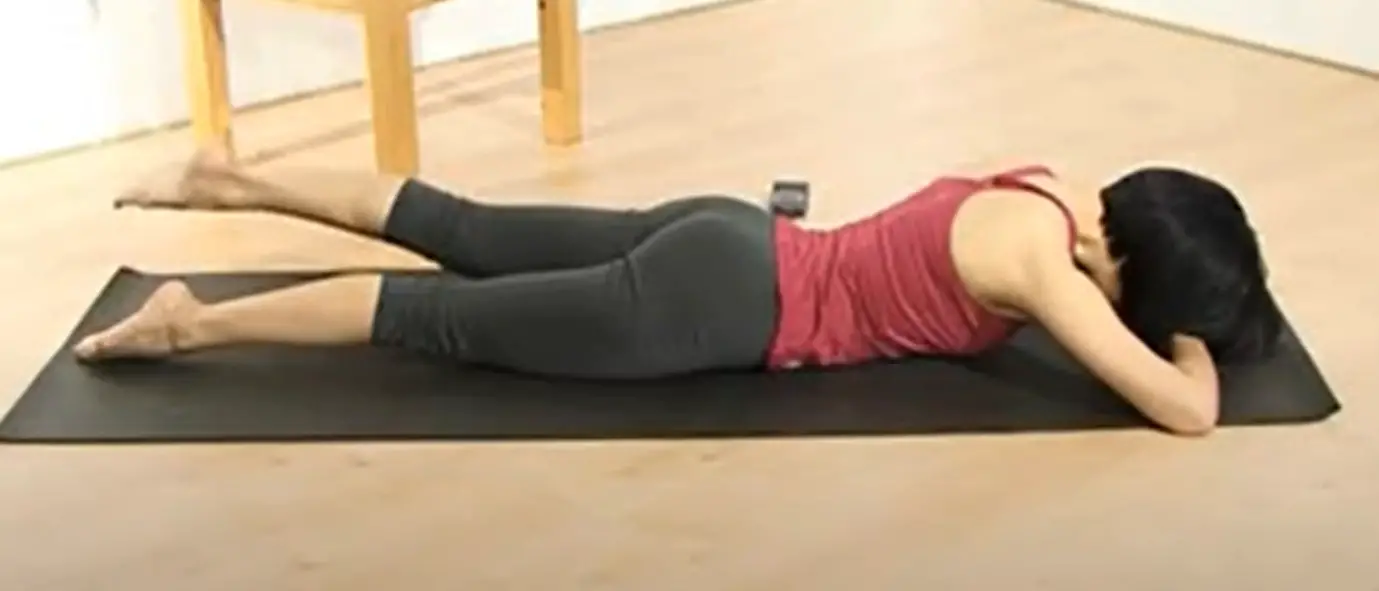 With this method, you need to wear jeans, pull the pants to the highest level, and do aerobic exercises.
Some effective exercises for loosening the waistline are squats, squats, or leg-by-leg pulls. Repeat these movements and continue to get the desired effect.
A Hanger
A clothes hanger is a tool that adjusts the jean's waist width that you should use.
You must soak the pants in warm water and close the zippers, buttons, and fasteners. Then, use a hanger to stretch the waistband and let the pants slowly dry. You should only remove the hangers after the pants are completely dry.
Ironing Board
If your family has an iron, use it to resize the jeans' waist. All you need to do is knot your pants and stretch the waist.
Then, while pushing the waistband, start ironing it until it is dry. You can repeat the above process if you don't get the expected stretch.
FAQs
How do you fix jeans that are too small in your waist?
To widen the waistband to fit your waistline, you can use a warm water bottle and stretch the belt. Also, it would help if you considered adding extensions on the sides, which would give the pants a better fit.
How can I loosen my jeans without a belt?
You can use pins and suspenders or create side seams if you don't have a belt.
Can hem tape be permanent?
Hot melt tape will create a permanent bond. You will not be able to remove this adhesive after using it to sew the hem in place.
Does hem tape last?
The tape on the iron edge can be permanent; you cannot remove it from the fabric.
Conclusion
In short, adjusting the jean belt width is not too difficult a challenge. Whether you get a sewing machine or not, you can still repair jeans and get the right fit.
Hopefully, the sharing taught you how to make jeans waist bigger without sewing. Thanks for taking the time to follow us!