What is Batting for Sewing?
"What is batting for sewing?" You are not alone if this question is bouncing in your head. Our article will help you to clear this query. By the way, we will teach you the usage of batting and how to sew it on.
What Is Batting for Sewing?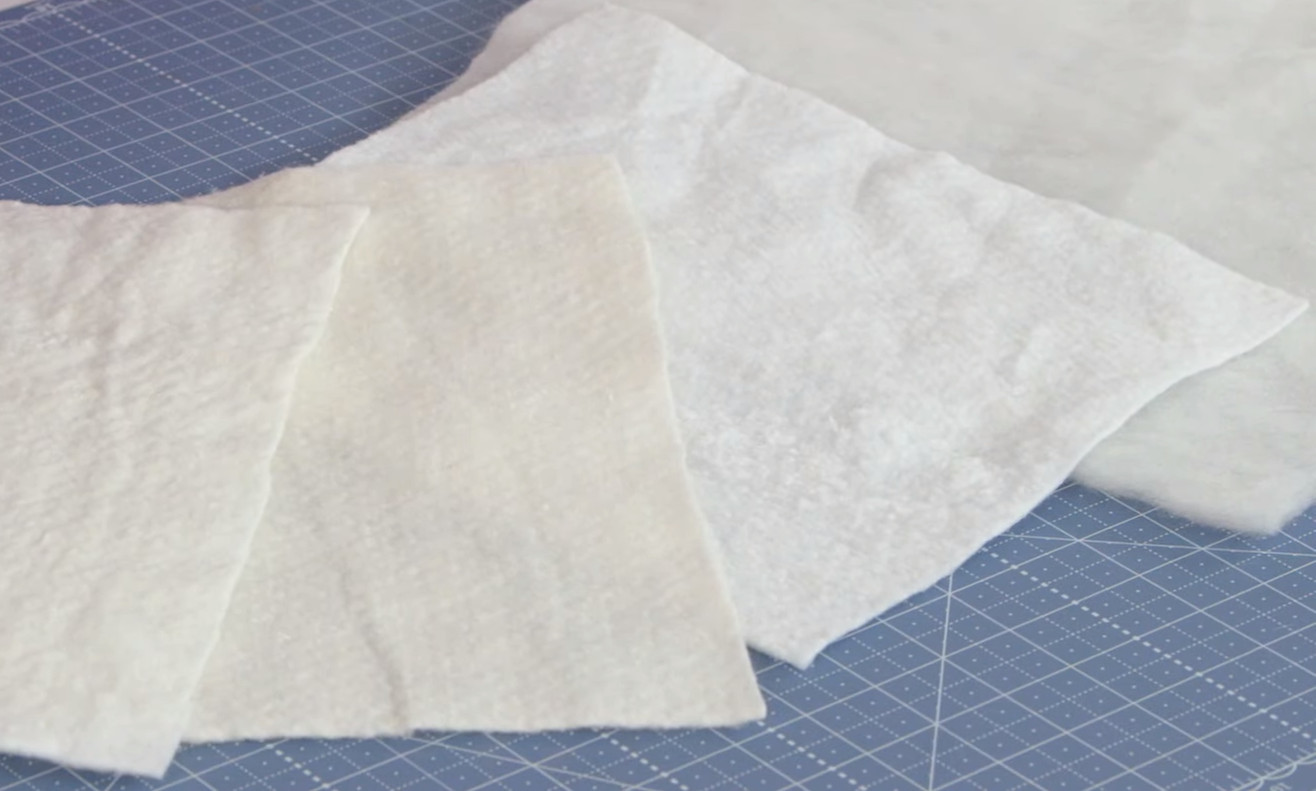 Batting for sewing is a cushioning material and makes insulation with the top and bottom layers. It can be used for many projects, including quilts.
Batting is a material that can be put between fabric layers to add insulation and cushioning. The thickness can also enjoy the texture and change the loft.
In many fabric shops, it is easy to buy batting by the yard or according to your blanket sizes. It is made from polyester, cotton, silk, wool, or bamboo fibers.
Also, it is feasible to differentiate batting based on their lofts. Moreover, quilts are the most common option for many projects that need batting. But you can add them to rugs, bags, and potholders for the same reason.
What Is the Loft of Batting?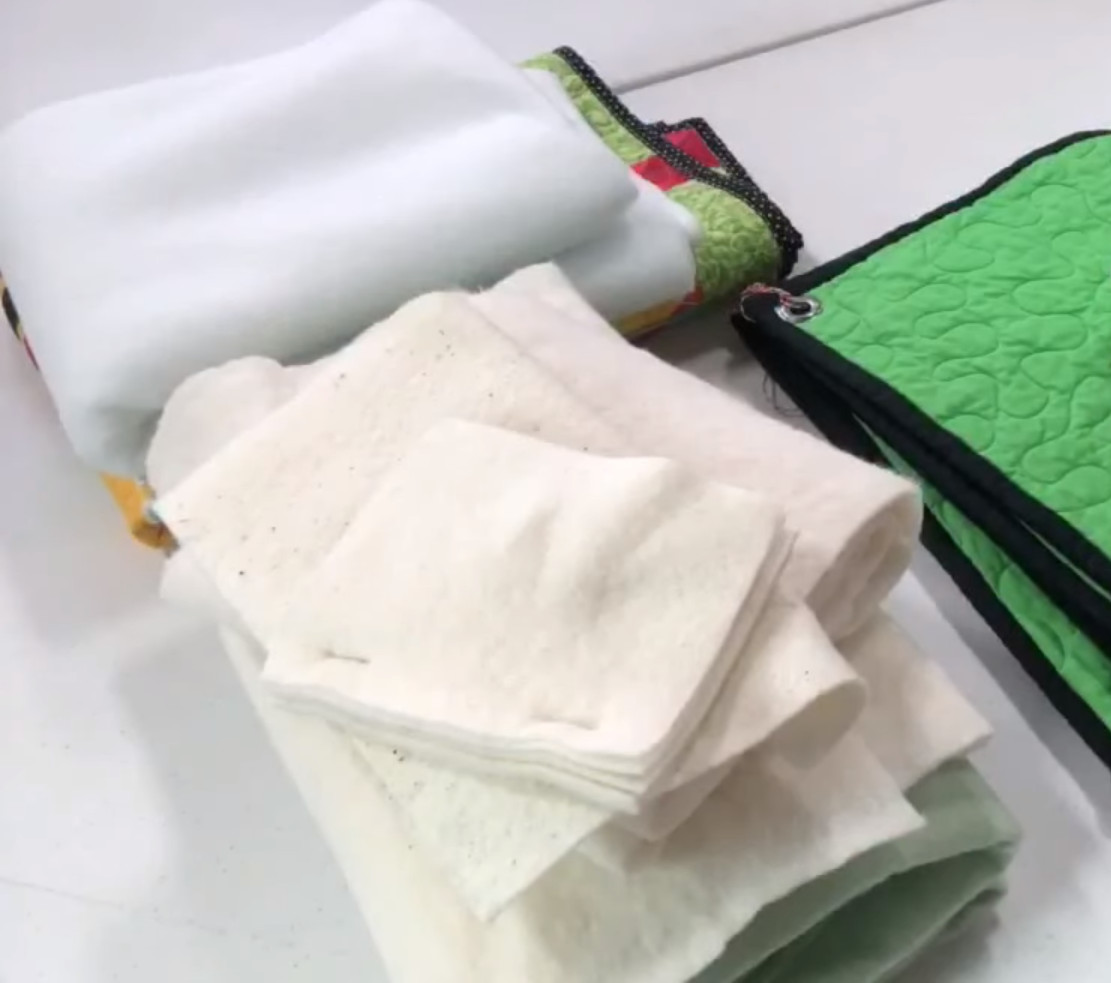 Batting is available in different lofts, referring to its thickness and weight. A low loft batting refers to thin batting, while a high loft batting is thick batting. 
The low loft batting is ideal for mats, whereas blankets and quilts that need to be insulated typically need a high loft batting. Bamboo is the thinnest loft batting, whereas the heaviest or thickest batting is wool. 
For those who need the project to drape well, polyester or bamboo batting would be a good fit. On the flip side, if you want a stable and thicker shape, it is best to select wool or cotton batting. 
What Are the Types of Batting? 
Batting can be classified in the following ways:
Based on Size
Crib size: 45 inches by 60 inches.
Twin size: 72 inches by  90 inches.
Full size: 81 inches by  96 inches.
Queen size: 90 inches by 108 inches.
King size: 120 inches by 20 inches.
Based on Production
Needle punch batting: It is ideal for people who need durable backing due to its density and firmness from being felted together by needles.
Fusible batting: It can be used for projects where people baste layers, such as in quilts, as it features a fusible web. 
Bonded batting: It will resist shifting or getting clumpy as it has adhesive on both sides.
Related:
– Some Pro Tie-Off Techniques?
– How to Make Jeans Waist Bigger
Based on Fibers
Bamboo batting: It is perfect for those who like eco-friendly materials. However, it is also durable enough for machine washing and quilting.
Wool batting: It is around 1/2 inch thick, making it great for quilting and delivering loft while resisting creases. 
Polyester batting: It is preferred for bedding as it is cheap, delivers warmth, and resists mildew and mold. 
Cotton batting: It is a natural batting, around 1/8 inch thick, and delivers breathability and softness.
Why Do You Need Batting? 
Here are some common reasons why you need batting:
Providing texture for the project's final look.
Enhancing softness and loft for comfort.
Adding weight for structure and stability.
Providing warmth when used in projects like blankets and quilts.
A Step-By-Step Guide On How To Sew Batting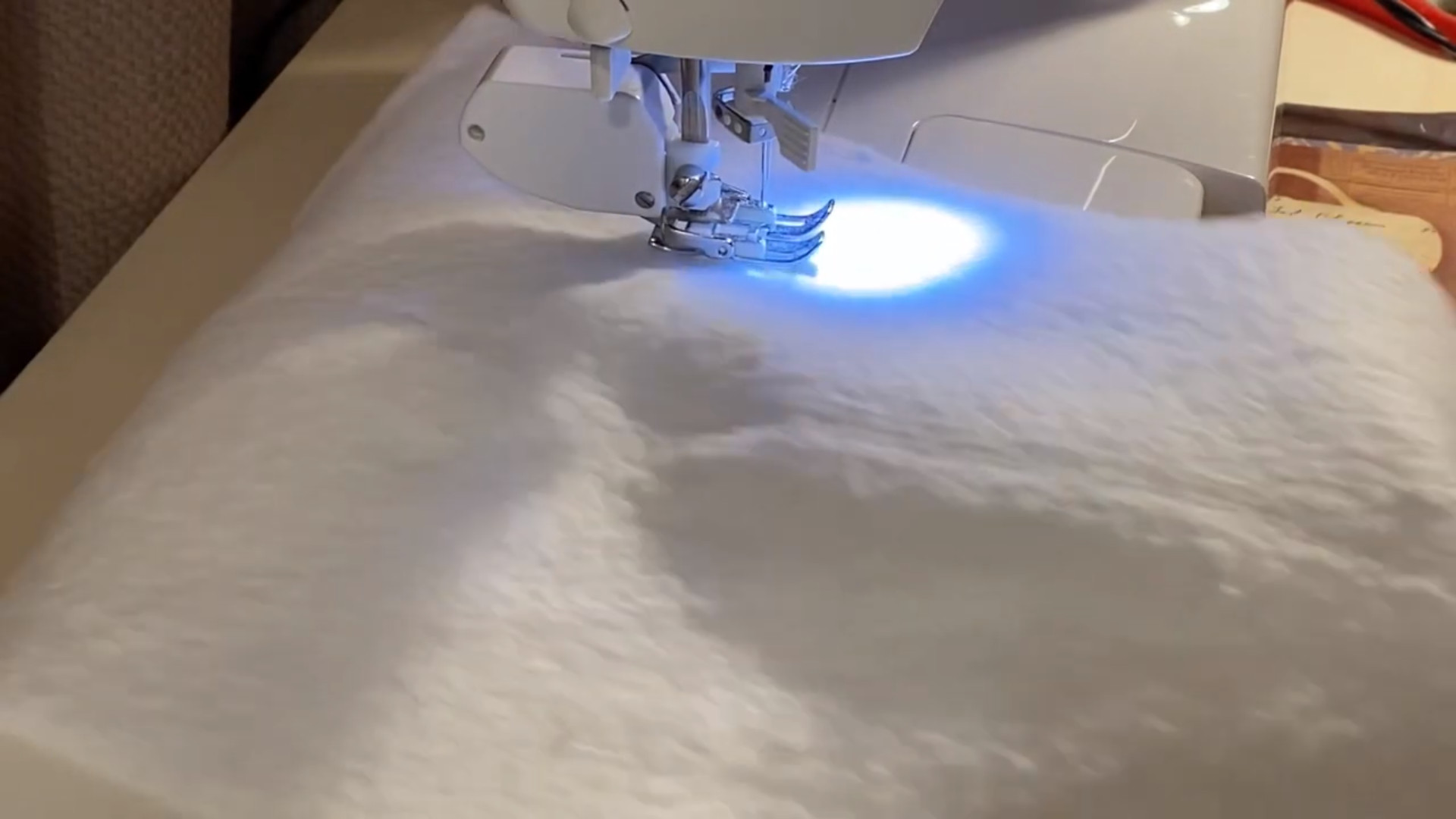 Step 1: Pre-washing your sewing fabric before ironing it to remove creases.
Step 2: Cut your batting based on the size of the quilt.
Step 3: Put your batting over the fabric, then align it properly. Afterward, layer your batting with the backing material.
Step 4: Pin the layers together from the center with a straight line 18" apart.
Step 5: Now, you can add stability by adding pins parallel to the first ones. Then, check for wrinkles.
Step 6: Sew along your pinned lines with a sewing machine utilizing the proper thread, needle, and setting.
Step 7: Work from the outward quilt center. Finally, trim the excess batting before smoothening the quilt.
Related:
– Embroidery Thread Vs Sewing Thread
– Is Rayon Stretchy?
How Do You Use Batting Fabric? 
To Add Thickness.
Utilize the proper batting loft for the thickness you need to achieve.
For instance, the low loft batting, such as cotton, will lead to a flat finish, whereas high loft batting, such as wool, may be ideal if you need fullness or dimension for the project. 
For Warmth.
Select cotton or wool if you want the batting for insulation or synthetic ones like outerwear or polyester. But you want something breathable like silk batting for several clothes.  
What Can You Use Rather Than Batting? 
Old quilt
It is okay to reuse old blankets or quilts in place of the batting in a quilt. Choose materials intact from these old items to deliver softness, thickness, and warmth. 
If you do not have cotton batting, use a cotton sheet if you do not have batting. 
Cotton sheet
Even if you do not have cotton batting, it is alright to utilize a cotton sheet. You can use a cotton blanket, given it has enough structure to stabilize your layers.
Fleece sheet
The best and most common alternative for batting is a fleece sheet.
It will provide thickness and softness, but do not forget to prewash it before sewing the quilt together.
The Bottom Line
What is batting for sewing? In short, it is a material that is available in various loft and fiber types to deliver insulation, thickness, and texture to projects.
It is pretty easy to sew it to the fabric layer, given you align them. It is also okay to use fleece and cotton sheets as alternatives if batting is not available.
If you have more questions, please leave them below. Thanks for reading!